Alternative payment methods: The more you offer, the better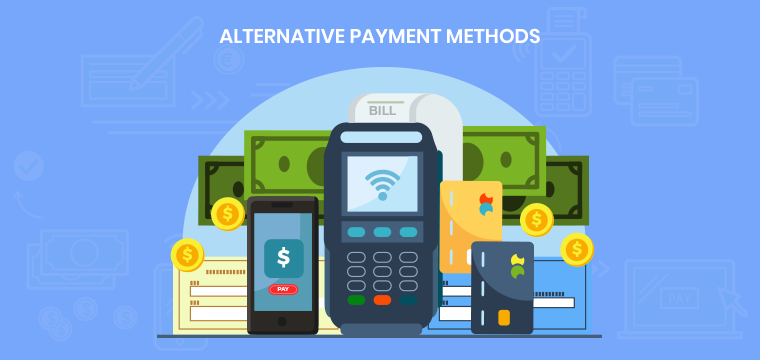 Exponential growth in the global eCommerce landscape is rapidly influencing a revolution on how consumers conduct business transactions. Online business platforms, where vendors and consumers are not limited to a single geographical jurisdiction, have necessitated and inspired more efficient and convenient alternative payment options to cards such as eWallets and mobile money transfer. According to a report released by yStats, alternative payment methods are gradually outstripping the use of credit and debit cards in the global marketplace owing to emerging markets and shift in consumer preference. The report indicated that by the end of 2016, APMs accounted for over 50% of all transactions processed online.
All merchants operational online have this one common goal: to boost their conversion rates. A shift in consumer preference greatly influences conversion rates, and clients are inclined to leave their shopping cart the moment they realize a vendor does not offer their preferred alternative online payment methods. In this case, as a vendor, the more payment options you provide, the better.
According to Statista, PayPal recorded a 17% growth of registered user accounts by the end of 2018, totaling active users to 267 million accounts globally. This evidences a rampant gain in popularity of alternative payment solutions, and they certainly are the future of eCommerce transaction.
One of the digital payment trends of 2020 will be a significant rise of mobile payments with financial institutions seeking to better customer experience through enhancing security, flexibility, and convenience. A study conducted by EMarketer culminated to a projection that by the year 2021, mobile commerce will make up 72.9% of the eCommerce market.
Why embrace a
lternative payment methods
?
The future of payment processing is becoming clearer by the day; hard cash and use of cards will soon be a thing of the past. The question is, how do you position yourself as a merchant and make the most out of this payment methods revolution? Integrating new payment options will open up your business to new opportunities. These opportunities come with discovering markets in eCommerce and consumers becoming quickly accustomed to using these payment systems. So, what's in it for consumers?
In the wake of cybercrime around the world, many consumers are mistrustful whenever they are prompted to share their credit card information online each time they are checking out when making purchases. Alternative payment systems have become a consumer's trusted way to go since payments are made without the use of a credit or debit card. Global payment service providers such as PaySpacelv uphold stringent security standards to protect customer information.
Talking of convenience, consumers need to share their card information and data only once with their APM service provider of choice. Consumers are therefore more confident about the security of their information as all other transactions that will be made are going to be processed by the payment service provider.
      

A wide range of products and services
Consumers gain access to a wide range of products and services offered by merchants from anywhere in the world. In this case, the geographical distance and language barrier cease to be a limitation.
      

Enhanced consumer shopping experience
Online shopping experience couldn't be any simpler for consumers. The checkout process has been made easy as the consumer is only required to approve a transaction.
In the recent past, the difference in currencies was a significant limitation to business transactions in the global marketplace. Currency localization makes it possible for vendors and consumers using different currencies to complete transactions conveniently.
While there are many benefits for consumers, that doesn't necessarily mean introducing APMs will be feasible for vendors. So, what's in it for them?
Once a consumer needs an item you are selling and identifies that you accept an alternative payment they use, you can be sure they will proceed with the checkout. Having more payment options opens you up to a huge potential consumer base who use different alternative payment methods.
      

Revenues from low card coverage areas
You can still do business in areas with low credit card coverage by taking advantage of other convenient payment methods.
      

Trusted

alternative payments

by consumers
Consumers will always choose their trusted options of payment over other methods. The more of these options you offer, the better it is with regards to increasing sales and maintaining customers.
      

Real-time payment acceptance
As a vendor, you get the benefits of real-time online payment acceptance. And therefore, you are able to track your revenue as it flows in real time.
The direction which eCommerce is taking couldn't be clearer. Even more so with respect to payment processing and choice of payment processes. Alternative payment methods you lay on the table as a merchant could be the difference between making volumes of sales and just barely getting along. Offer your customers more options which they are comfortable with, and they will undoubtedly seal the deal. It is essential that you embrace this change to position your online business for success in the current eCommerce market.