Binance coin: Its rise on the weakened cryptocurrency market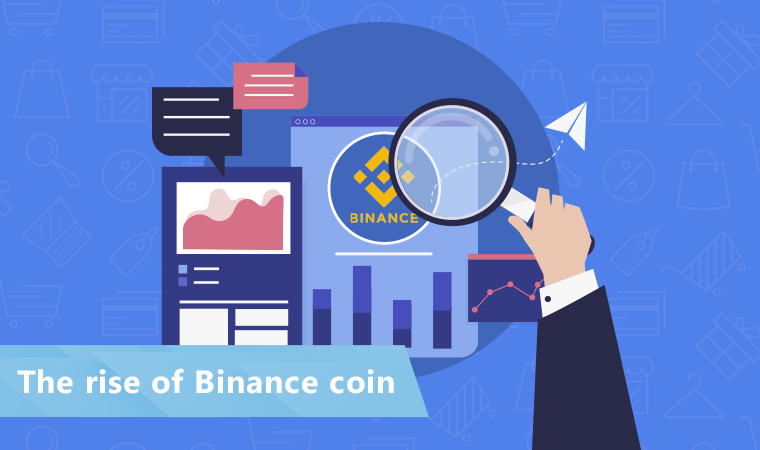 Cryptocurrencies lost a remarkable amount of about $4.9 billion in 48 hours. Bitcoin now weighs heavily on the sales as it experiences a drop. However, based on reports tracking main currency rates, Binance coin had an increase that was around 119% right from the beginning of the year. Also, the Binance coin is now among the top ten leading cryptocurrencies based on the total market shared. This is after it soared above other coins like stellar, with a major increase. And its recent success sends a promising signal to the market.
Even with a broader crypto market struggling, as it trades almost flat in the past countable months, Bitcoin continues to be the leading coin by a significant margin. However, Binance gained the trust of many traders when it had an impressive rise above its usual mark. They still hope the scheduled developments will bring the coin back to the top line.
Binance coin to go big after the major launch
Binance coin has had a remarkable year. This comes after the launch aiming to decentralize its exchange point favorable to all stakeholders including traders. All because it removes safety problems and reliance on a centralized company. Experts say that the exchange point will boost the effectiveness of its operation for investors and trading partners. An appealing reward was issued as a bonus for any users who would like to give the network a try.
The market lost about $399 billion of currencies.
In 2019, bitcoin has so far been hanging around $3,500 mark for some time now, but predictions by investment gurus speculate that it could rise rapidly soon. Nevertheless, one of the major investment companies secured what could be the investment that will enhance the bitcoin trade.  
On the other hand, based on the latest report by a research firm Diar, last month Binance coin led remarkably as the trading fee hit the bottom line. Even so, trading partners and investment companies are hopeful that bitcoin may soon return to its competitive position. They are focusing on the very much awaited trading platform. Meanwhile, other famous trading firms are planning to increase their prices. Unfortunately, there were reports from the exchange commission that the expected price might be manipulated.
Jack Dorsey, an advocate, indicated that his popular Cash app would sooner or later strengthen the bitcoin network. He says it was specifically made for lesser bitcoin payments to be fast and relatively cheap.
Could this be the best time to start trading on Bitcoin?
About a month ago, one of the major trading partners of bitcoin, stated that there is no other better period to accumulate bitcoin than in its current situation. And all you have to do is wait a little longer. Early this year, around January, an investor Arthur Hayes made an increase, doubling on his bitcoin investment despite its depreciation. This prediction made some of the major traders increase their stocks.
The Bakkt platform, developed by the owner of the Stock Exchange in New York City, is arranged to proffer on future trading of bitcoin from the first four months of 2019, three already up. Partnerships with big brands such as Starbucks have been organized. They will open up trading to even larger retail trading markets. The trading platform is believed to encourage everybody who aspires to trade on bitcoin join. However, will these newbies be ready for the unpredictable highs and lows of bitcoin, especially now when its piece is low? So, traders have to be a little patient.   
In the meantime, predictions by Novogratz, a major bitcoin investor, say that institutional cash is expected to set off the subsequent bitcoin prices. It should soon begin to stream into cryptocurrencies around the year 2020.  The Constantinople upgrade was done last month to speed up processing times, improve on the monetization of data storage in the network, and also to minimize mining rewards from the current three to two.
All things considered, as Binance coin attracts more investors and traders thanks to its recent gains that took it beyond other cryptocurrencies, crypto traders still hope for a positive rise of bitcoin.