How to obtain a bitcoin mining merchant account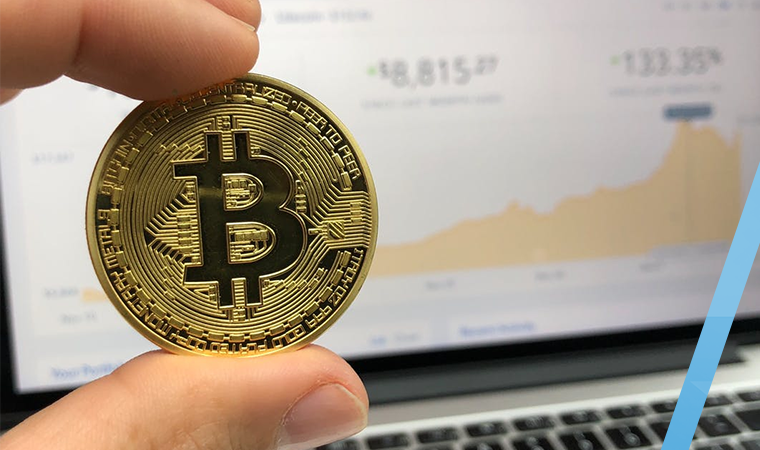 Bitcoin is perhaps one of the most widely discussed financial news in the last decade. It is a digital, P2P currency that was founded by Satoshi Nakamoto. Unlike our tangible assets, this digital currency is mined by solving an abstract, mathematical algorithm. If you own a bitcoin, you can easily store and send it using e-wallets.  
Over the years, blockchain and crypto-technologies have firmly trotted themselves in our daily life. And it is getting more and more difficult to find a single person with no clue about tokens, crypto-exchanges or financial transactions in cryptocurrency.
Meanwhile, PaySpace, a reliable payment service provider, provides its merchants with an opportunity to have an unlimited number of Bitcoin merchant accounts for mining and processing payments in cryptocurrency in more than 130 countries.
Presently, making payments via bitcoin will be much easier
PaySpace, inter alia, has always provided an opportunity to make payments in local currencies to avoid double conversion. Now, you can also make payments using bitcoin. In this case, merchants must provide a package of documents similar to the one needed for the other PaySpace merchant account registration.
Why exactly bitcoin?
Bitcoin is often called "the digital gold". And indeed, some similarities can be traced. Created a decade ago, despite the criticism, it is now the most stable and reliable cryptocurrency, which is considered to be a role model.
What is the advantage and profit of having a bitcoin merchant account?
Security as the main focus

: it is no secret that the blockchain technology is used for cryptocurrencies mining and transfer. The main benefit of this technology is that it has a very low risk of fraud.

Low fees

: theoretically, since bitcoin processing excludes any intermediaries, the fee for such services may be extremely low. However, this might affect the speed.

Easy and quick setup

: PaySpace payment gateway is extremely easy to set up for your bitcoin mining merchant account.  
How to obtain a bitcoin mining merchant account
Bitcoin is a relatively new technology with a high degree of risk, and finding a reliable bank for a bitcoin merchant account is a very difficult task.
Bitcoin merchants can open an offshore trading account for their business if the last one is needed. We work with a large group of offshore banking partners which provide exclusive merchant account solutions that are best suited for bitcoin processing.
For bitcoin merchant account approval, entrepreneurs must provide us with the following information:
Website address

Processing history.

Geo of your target audience.

Bank preferences

A set of documents required by a bank.

Company turnover.
The onboarding with our company will take between two and 30 days, depending on the conditions we've mentioned above. In order to provide this procedure as much faster, our specialists will accompany you during the whole process.
What fees are charged for a bitcoin merchant account?  
The fees you are charged for the bitcoin merchant account form depending on several factors:
your type of business;

processing history of a merchant;

current average sales volume.
Since every account is different, the fees might vary. Thus, for instance, PaySpace's pricing starts at as low as 1.2%.
How can I receive a payment gateway for my bitcoin mining merchant account?
When establishing a merchant account with our specialists, you can also use our payment gateway and integrate it into the site using the following methods:
API

Hosted Payment Page (HPP)

Virtual Terminal

CMS plugins.
Choose what best fits your business needs.
How fast is the bitcoin mining merchant account approval?
Though many of us assume bitcoin merchant accounts are approved within an instant, this might not be the case for all accounts. This is even more relevant for the offshore accounts. Almost every PSP takes five to fourteen days to analyze and approve these accounts. In some cases, even quicker. However, that is entirely dependent on certain factors like the type of industry you're in and your current payment processing history.   
And don't forget about the approval from a bank that might take from 24 hours till several days or even weeks.
Which large companies accept bitcoin as a payment method?
Cryptocurrencies are becoming a part of our day-to-day shopping habits these days. That is why more and more companies offer their clients an opportunity to pay for goods and services with digital coins.
Among such companies are:
Merchant accounts for bitcoin mining gear
To date, the only way to retrieve bitcoins is mining – the process, based on solving math objectives by computers.
The process of their production is not controlled by a single production center, and the distribution ensures safety. The only problem is that the bitcoin is limited to 21 million copies. The more has already been produced, the more capacity you need to produce "gold" in the future.
Over to you
With bitcoin payments gaining momentum, payment service providers expand their services to offer merchants an opportunity to obtain a bitcoin mining merchant account. And PaySpace is no exception. We aim for simplicity in the customer journey. That is why all you need to do to get started with bitcoin payment processing us is drop a line that you need our assistance and undergo a simple onboarding process.