Four Tips for Battling Business Chargebacks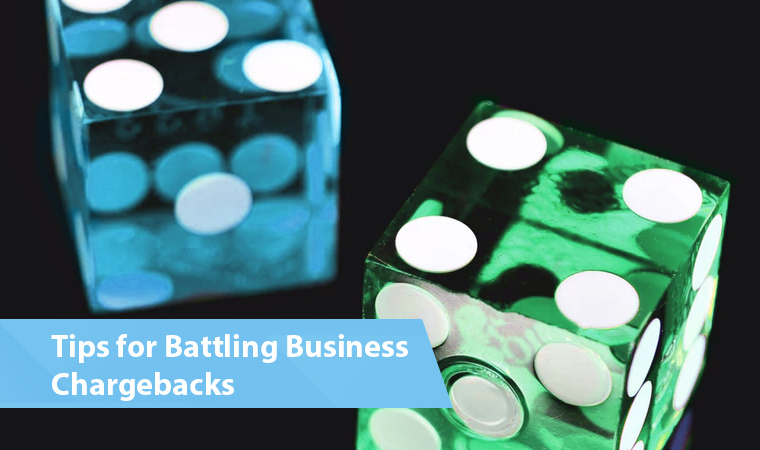 Chargebacks continue to grow as a formidable enemy to most small and large businesses. While 86% of chargebacks are often as a result of friendly fraud, according to chargeback911.com, 40% of people who initiate friendly fraud in the façade of a chargeback have a high chance of doing the same within the next two months.
What this means to you as a business owner is the loss of your sales revenue, not to mention some extra costs. It can further be disheartening to learn that banks and credit card companies are more biased to the side of the customers, especially in high-risk industries.
While there are cases where your business will be on the wrong, other cases will simply be unfair to you. With the right strategy, while working with a high-risk business payment solution, you can get to mitigate the rates of chargebacks in your business. Here is how to tackle the enemy.
What Are The Most Common Reasons For Chargebacks?
Chargebacks can happen due to multiple reasons under the sun. Simply put, the main idea is that the customer has an issue with how a transaction was handled and would love to have it reviewed. Here are some common reasons for them:
Duplicate processing
Fraudulent transaction
Credit not processed
Service not being rendered or goods not being processed
Transaction failing to be recognized by the card holder
The transaction amount might also differ from the amount agreed upon
Avoid Them through Verifying That the Payer Is the Owner of the Card
While this might seem fairly simple, you would be shocked by the number of businesses that turn a blind eye to this point. In some cases, someone will make a purchase under the disguise of the original card owner. Once you charge the credit card or bank account, the original user might mark your transaction as fraudulent or claim that they didn't receive the service.
While payment solutions for high-risk businesses will help you circumvent this, the first step should be ensuring that you verify the payer as the owner of the card. Compare the signature on the receipt to that on the credit card and ensure that they match. Alternatively, you can also ask for the consumer's ID to ensure that both the names on the card and those on the ID match.
Keep Detailed Records of Your Transactions
Sometimes it might be tough to avoid  chargebacks, but this doesn't mean that you cannot survive them. Before a chargeback is marked as settled by most banks and high risk card payment solution vendors, there needs to be some form of investigation to validate the need for the chargeback. In case you are found innocent, it will be reversed.
To be safe, it is vital for you to hold detailed records of your business transactions. This ensures that you can present enough evidence of how a transaction unfolded making it easier to identify loopholes. Simply put, this means that you will have to exercise high levels of file organization, not to mention have a strong document retention policy.
Train Your Employees Accordingly
Your chances of having high chargeback rates trickle down to your employees and how they handle payments. A single mistake, while working with global payment high risk solutions or not, can easily snowball into unforeseen business losses. Ensure that all your employees are on the same page in the fight against chargebacks.
However, this training is not a one-time thing since the world of friendly frauds is ever dynamic. While today fraudsters might be dealing with stealing credit cards, it might be a different story tomorrow. Consider training and retraining your employees on the current threats.
Respond Quickly To Issues Concerning Transactions
In case your business was on the wrong side of the transaction conflict, then it is likely that customers will contact you. Failure to respond to their issues quick will lead to them claiming chargebacks with their banks or credit card provider.
This means that you need to speak with your call center employees and urge them to respond to issues efficiently.
Additionally, invest in the latest equipment in your call centers to ensure that customer complaints can be dealt with as quickly as possible. This will not only mitigate the number of chargebacks that your business experiences, but also help present you as a professional business.
Chargeback can not only lead to losses but also ruin the image of your company as customers will perceive you as a fraudulent company. This means that both friendly fraud cases of chargebacks and legitimate ones have to be kicked off the curb. Consider the outlined guidelines to showcase your business as a credible one.