How to accept bitcoin payments?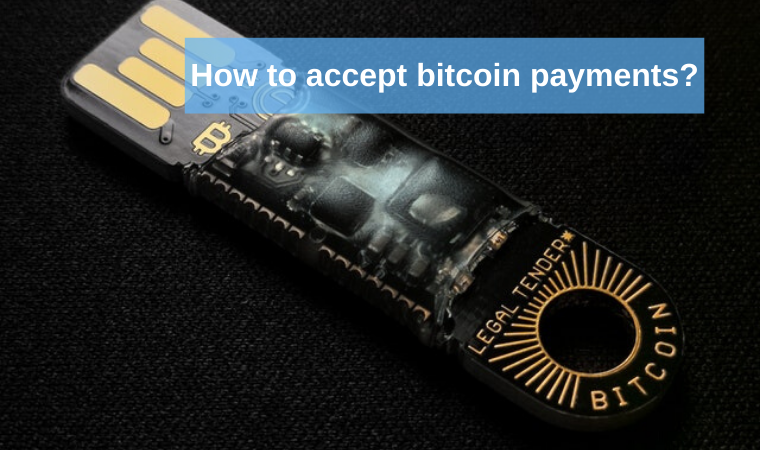 Bitcoin is attracting more attention, and blockchain technologies predict a bright future. PaySpacelv, for example, can process not only the generally accepted currencies of the world but also Bitcoin payments. Cryptocurrency processing has several advantages, and below we will figure out which ones.
Based on the fact that Bitcoin is one of the ways to provide anonymous transactions, and they are also confidently competing in the traditional currency market, many entrepreneurs are wondering about the possibility of accepting Bitcoin payments. Besides, merchants are interested in how Bitcoin operations are protected, whether it is legal to process cryptocurrency and other issues that we will try to clarify.
Many government institutions have already identified Bitcoin as an official currency and approved its legitimacy. This type of payment does not differ significantly from payments in traditional currency, gift certificates, or checks.
How to start accepting bitcoin?
Thus, making decisions is better when you know the specificity of your business. First of all, add a logo to your website – in this way, each visitor will be informed about the new solution. You can also directly offer people to pay with cryptocurrency. It means that on the one hand, there is nothing wrong with cryptocurrencies, that is, which is very important for small enterprises, and on the other hand, it will increase customer loyalty.
If you sell items in an offline store, customers can pay using hardware terminals, touch-screen applications, or through QR codes.
For an online website, the adoption of bitcoin must be carried out by a competent developer who will be able to implement the code in the website system fully.
Smartphones for bitcoin payments
The easiest way to accept a bitcoin payment is personally by simply asking your client to send the correct number of bitcoins (BTC) to your digital wallet. It is very similar to cash payment.
You can use a web application that generates a QR code, including the amount. Many wallets directly support scanning QR codes for payment.
Also, Samsung is one of the first major developers of smartphones, that included a cryptocurrency wallet in its new model – Samsung Galaxy S10.
Now, technically, you can turn into a crypto wallet any Android mobile phone in where you can store keys to digital tokens. You need to install an appropriate Android application only.
Conversion of bitcoin payments
When a business accepts bitcoin payments, it is usually necessary to convert them into currencies used to pay suppliers, employees, and shareholders. Some merchants set prices based on the current market rate at the time the price proposal is presented to the buyer.
When prices are determined using an automated process, the current market rate can be based either on the current price or based on a weighted average.
Upon receiving Bitcoin funds for purchases, some sellers instantly exchange this revenue for their preferred currency.
Risk minimization of exchange rate changes is achieved through hedging. Hedging is a kind of insurance in case of the above situation. It allows you to reduce the threat of drawdown, minimizing potential losses temporarily.
Bitcoin fees
The fee for making payments via bitcoin does not depend on the amount you send. It depends on the network status at the moment and the size of the data of your transaction.
Since the information block in the bitcoin chain can contain no more than 1 MB of information, the size of the transaction is an essential factor. Larger transactions require more processing time and take up more space in the block. For this reason, miners prefer to process smaller transactions. With large ones, the commission will also be higher.
Your Bitcoin wallet will automatically calculate the commission.
Bitcoin Benefits for Merchants
Accepting bitcoins as a currency of payment has several advantages for merchants. Firstly, the sender pays the commission; a merchant does not pay anything to receive funds. The commission charged is significantly lower than that withdrawn by traditional payment systems.
Bitcoin allows you to make payments around the world without being tied to any currency. Since transactions in bitcoins are irreversible, a customer will not be able to cancel their payment, which reduces risks for merchants. Bitcoin is actively developing and, in the future, may become a universal payment system. Unlike traditional bank accounts and payment systems, there is no monthly subscription fee or account maintenance fee for using Bitcoin.
Using Bitcoin, you can easily make large payments; there are no restrictions on the amounts. Some large payment systems charge higher fees or limit the maximum transaction size for large quantities, which can create difficulties for those who sell expensive items.
Bitcoin benefits for buyers
Buyers are also profitable to use bitcoin. The system provides fairly quick confirmation of transactions – within 10 minutes. It is very convenient for international transfers of funds. Bitcoin allows you to buy goods abroad, without messing with currency conversion. The convenience and straightforward storage of coins are other benefits.
Although a sender must pay a transaction fee for the transfer of funds, it is usually negligible.
When using the Bitcoin network, the buyer's total expenses for the purchase of goods can also be reduced since a merchant does not need to pay high fees for servicing his accounts.
Bitcoin wallets can be used on any electronic device – Android, Apple, or PC. You can store the wallet on a USB flash drive as well.