How to accept Litecoin payments on your site in 2020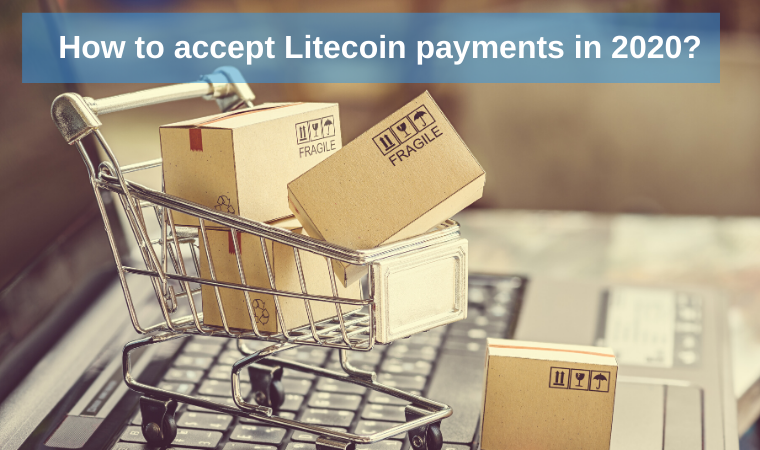 Litecoin (also known as LTC) is a type of cryptocurrency. Today, it has about $52 million in circulation. Just like all the other crypto coins, it is tightly coupled and dependent on bitcoin's price action. That is to say, if bitcoin embarks on another bull run [and that's what we expect], LTC can hope for one as well.
To get started with accepting Litecoin as well as Bitcoin, and other coins, apply here. If you have enough time to dive into the topic, scroll down, and learn more about Litecoin payments acceptance.
What businesses benefit from accepting Litecoin?
High-risk businesses are among the most avid users of cryptocurrencies. For example, gaming, casino, gambling, adult dating. Why is it so? First, cryptocurrency is cheap to process. If an average credit card processing fee ranges from 2% up to 3.5%, crypto payments do not depend on the amount and might be much lower. Secondly, crypto payments can't be disputed. Once again, chargebacks can't be implied on cryptocurrency transactions. That's an excellent benefit for high-risk merchants as their chargebacks ratio is always about to skyrocket. Another strength of Litecoin is rapidness. The entire process of processing Litecoin payment takes no longer than a few seconds. 
Litecoin processing fees
The fee for making Litecoin payments does not depend on the amount sent. It relies on the current network status and the data of a particular transaction. As the information block in the Litecoin chain can contain no more than 1 MB of information, the size of the transaction is crucial.
Large transactions require more processing time. They also take more space in the block. That's why miners prefer to process smaller transactions. With large ones, the commission gets higher. 
How to start accepting Litecoin?
To start accepting Litecoin or any other crypto asset, you need to contact a PSP [payment system provider]. The choice of PSP is up to you. The market has plenty of options, so don't be lazy to invest in research. Some PSPs have more beneficial conditions for your types of business, while others don't. The same is valid for fee structure and onboarding time. Once the selection procedure is over, the PSP will help you to open a digital wallet. 
Digital wallets are much like bank accounts. The main difference is that they are decentralized. There are two main types of crypto wallets:
Single currency wallets.

These wallets link to a specific cryptocurrency (aka Bitcoin or LTC). They fit best for individuals or inventors who work with a particular cryptocurrency.

Multi-currency wallets.

These wallets allow merchants to accept a wide range of cryptocurrencies. From our experience, businesses usually prefer multi-currency crypto wallets as they offer a more comprehensive range of payment options.
List of documents to start accepting cryptocurrency payments
Here is a list of documents to open a merchant account and start accepting crypto:
Certificate of incorporation.

The paper shows the main aspects of company formation. It usually includes legal address, name, and type of the corporation.

Certificate of incumbency (or equivalent).

The document holds the information about the company's owners – their names and positions they occupy.

Passports' copies of all company owners and officers with their signatures.

The scanned copies of directors & officers' passports.

Application.

Usually, it is an online form on a PSP's website.

The processing history.

Different PSPs have different requirements. However, high-risk business owners always need to provide at least six months of processing history.

License.

Attach a license issued by your country's responsible body.

Turnover.

Clarify your turnover amount so that the payment processor connects you to the most appropriate bank.
What are the disadvantages of Bitcoin as a payment method?
Though cheap, rapid, and irreversible, Litecoin isn't a magic pill. It has its disadvantages you don't want to miss:
Redirection at the checkout.

When a customer chooses a Litecoin as a payment method at your checkout page, he will get automatically redirected to the digital wallet. That eliminates the chances of repeated purchases. Unfortunately, crypto payments inside merchants' websites are not available today. 

Fluctuation.

The exchange rate of FIAT varies, and there is nothing we can do about it. You, as a merchant, might lose on exchange rates when doing the payout of crypto in euro or dollars.
All in all, accepting Litecoin is a win-win option for high-risk merchants. It is rapid, safe, and cheap to process. However, Litecoin requires redirection, and you might lose money on the exchange. Apply here to start accepting Litecoin as a payment method on your website.