Merchant services industry: Everything you need to know about it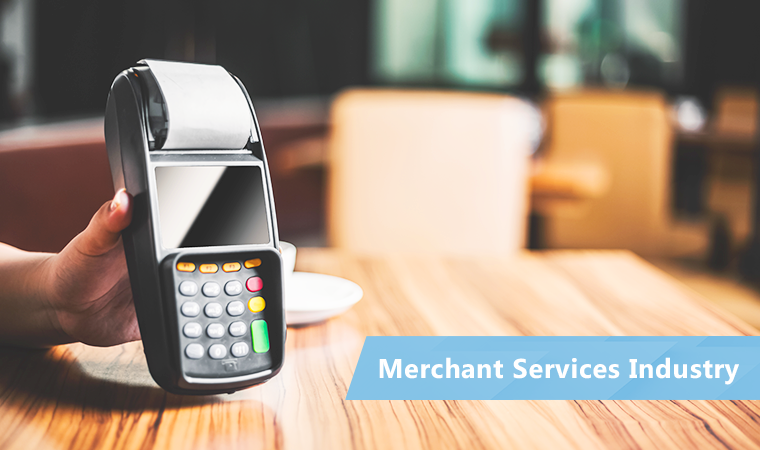 What is a merchant services industry? And why does every merchant have to know the ins and outs of it?
The fact that you are asking these questions is a good sign. You are looking for ways to run your business more effectively by knowing all the options you have when it comes to payment processing and saving money on it without hurting its quality. In this article, we'll explain to you what this industry is all about and what you can do to cut on expenses in this area.
What is a merchant services industry?
If you are unfamiliar with the term, the merchant services industry is an industry in which payment processors or the merchant account providers work together to ensure that your customers' payments go from his account to yours smoothly. Payment processors are the companies that process credit and debit card payments, ensuring that you don't have to build individual financial systems to be able to handle this payment traffic. It is a convenient and easy way to be able to handle the sales of your goods and services.
However, it can also become an expensive operating cost as these businesses charge fees for the operation. These organizations either sell or lease payment terminals, enabling you to accept credit card transactions. The vast majority of consumers are using plastic cards to pay for goods. So, having one of these payment processors assisting you with these transactions is essential these days.
The changing market
You may be unfamiliar with the merchant services industry.  Still, you need to know what the merchant service providers do and whom they work with. Not all the companies inside the merchant services industry support any business that comes their way. Since they aim to ensure that every transaction is safe, lots of hard work is invested in the development of cutting-edge technologies. The latter detect and prevent chargebacks and fraud. Sire, it's not easy to fine-tune technology for every business niche. That's why merchant account providers tend to work with a selected number of businesses. This way they ensure the highest level of service quality delivered.
Nevertheless, several of the larger providers, including U.S. Bankcard Services, provide terminals and services for virtually any industry in need of them. They literally strive to offer virtual terminals to any business.
Industry trends
Unfortunately, reports show that many companies in the merchant services industry do not keep apace with the latest demands and trends. The payment processing technologies they offer are not enough to meet the needs of a modern customer. The payment ecosystem is rapidly advancing, and a major overhaul will soon be needed, and this is where you may be able to cut on the costs related to you doing business. The good news is that there are many tech-savvy companies that can offer you quality payment processing at a reasonable rate. In fact, PaySpace is among such companies.
So, now let's answer the main question of how to run your business with a merchant account provider without breaking the bank.
How to save money on payment processing:
Don't opt for the payment processing giants.

The thing is that giants provide good deals for big businesses but could be pretty expensive for small ones. So it is better, in the long run, to spend time on choosing a payment provider among those that work with your specific niche, even though these processors are not the biggest.  

Look for local solutions. If you don't plan to work globally, local payment processor could be the best choice. But even if you sell around the world, opting for a local provider can reduce your costs on currency conversion taxes.
Choose a processor that offers month-to-month service. O

pt for this payment model at least at the beginning. It will give you freedom on considering other options and possibility to change the provider without any extra charges. If your contract with payment provider has a year or two-year term, you are, to some degree, stuck with this company.

If you have already chosen the provider,

read the contract thoroughly

. Make sure that there are no hidden fees in documents. And you must know exactly the steps in the case of account cancellation.
This is what you need to know about merchant services in a nutshell. If you are currently looking for a payment service provider, then search no more: PaySpace lv is your best choice. We work both with low and high-risk merchants and offer flexible conditions to each specific business.