WooCommerce payment gateway: How to choose one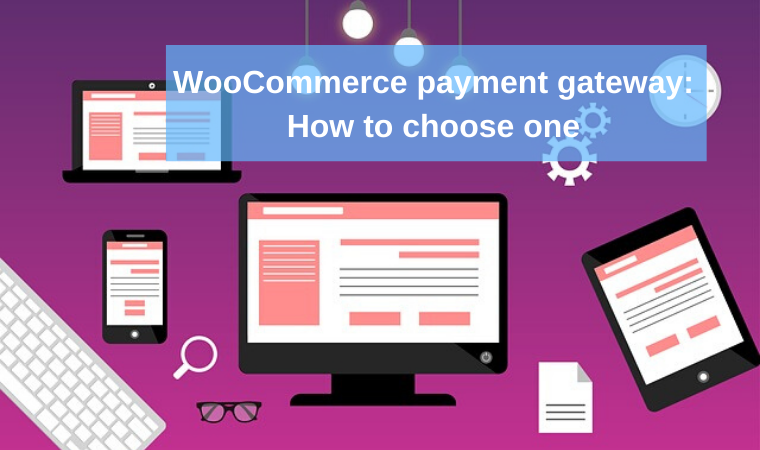 A payment gateway is a system that processes credit card and other types of payments in various business industries. This software processes the online transactions made on a site and transmits vital information for a transaction between all participants in this process.
Thus, the integration of payments is an essential part of both the buyer and the merchant.
To ensure the security of such a data transfer, transmitted card numbers and CVV codes, are encrypted.
How Woocommerce Payment Gateway Works
The choice of WooCommerce payment gateways is among the most essential business decisions store owners have to make. But to figure out how to make such a decision, we need to go to the basics.
Five parties are involved in any transaction online:
Buyer;
Merchant;
Bank issuer;
Bank acquirer;
Payment system.
All of these parties play an important role in creating a secure channel for transferring payment information, and understanding how the transaction goes is also very useful.
The client makes payment in an online store.
The information goes to the customer's bank, where it checks the availability of funds.
The acquiring bank contacts the payment system, which in turn contacts the issuing bank.
If the client's account has enough funds to complete the operation, the bank issues a permission to write off money and sends the corresponding order to the processing center.
Transaction information returns to the terminal where payment is received.
What to consider when choosing a WooCommerce Payment Gateway?
Transaction costs
Each of your transactions is subject to a commission. It depends on certain factors, such as the monthly transaction volume of a merchant, type of business, country of registration. Commissions may also vary depending on whether your business is low risk or high.
Choose a payment gateway that matches your business model to get the most value for your money.
As a rule, if a merchant sells expensive goods, he wants to minimize interest-related transaction costs. If the products are at a low cost, then the merchants seek to reduce their fixed costs.
Subscription-based model
Depending on the type of business, you may need a payment gateway that offers the ability to arrange recurring billing. Providing such a function to your customers will be perceived as another advantage and will create a positive impression.
On the other hand, such a model requires additional security measures, since the merchant stores banking information about customers.
Many WooCommerce payment providers provide flexible payment solutions, including recurring payments as well as payment plugins to integrate with merchant's websites.
What integration option to choose
When making a payment, customers do not analyze where and how the payment will be processed. Speed and safety are essential to them.
However, different integration methods have their characteristics. The integrated payment gateway collects and processes data directly on the merchant's website. The hosted payment page redirects the entered data, and the payment provider is responsible for all the processing.
Multicurrency
To bring your business to the international arena, it is necessary to provide your consumers with a convenient payment method. Be it cash or cryptocurrency – your payment gateway must support multicurrency.
The buyer feels more secure and comfortable when he can make purchases in his local currency. It helps to improve confidence in the merchant and, as a result, adds an advantage over competitors.
Customers also save time because they do not need to exchange currency, speeding up the checkout process.
Can I use multiple payment gateways?
For WooCommerce users, there is already an integrated solution from PayPal. However, you should not limit yourself only with one payment providing company. Different countries have their own requirements, as well as various payment methods, which have their own limitations so having an additional payment provider can extend sales conductivity.
It is essential to let the customer choose a convenient payment method. It will help them complete the payment instead of abandoning the cart.
The bottom line
The development and launch of your online business is undoubtedly a significant event. But it is the successful completion of the transaction that decides how profitable your organization is. WooCommerce payment gateways are those platforms that provide security and comfort for the client during the transfer of banking data to the merchant. Since any company strives for development, the choice of a payment gateway should be appropriate, development-oriented.
Indeed, choosing a payment gateway is not an easy task. But despite this, PaySpace is ready to provide all the necessary information about modern payment solutions for any business.
To stay on top of state-of-the-art payment trends, please, follow our blog.