Top 6 payment plugins for WordPress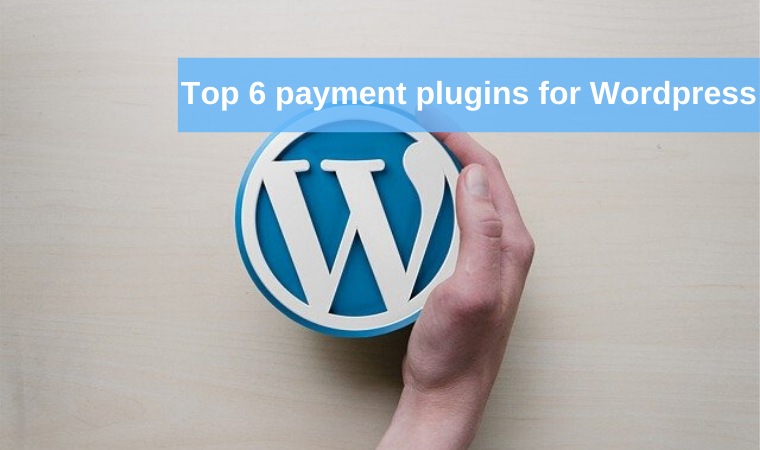 When starting an online business, it is essential to choose the appropriate payment gateway.
Payment gateway –  is a software that helps to process payments between a merchant and a customer. Companies that develop, customize, and maintain payment gateways are called payment service providers. They provide various solutions to keep your customers satisfied with a merchant's payment service. That is why the more integration options merchant can offer, the more clients they get.
One of the most popular website managing systems among merchants is WordPress. For owners of an online business, it is essential to offer their customers as many payment options as possible. That is why one of the most popular integration options is payment gateway plugins. It is not only the fastest way to implements a payment gateway, but it also easy to customize for any needs.
Why are WordPress payment gateway plugins essential?
A WordPress plugin is a piece of code that people can embed on a website with no third-party assistance. The most popular plugin for online stores is WooCommerce. Around 5 million merchants have already installed and are actively using it.
WooCommerce is very flexible and easy to use. Any user can understand its operations, and it also has hundreds of add-ons.
Instead of editing the original code, using plugins is the best solution for expanding WordPress features.
The payment gateway integration via plugins is the easiest and fastest way to start accepting payments for your business.
Benefits of using payment gateway plugins in your WordPress business:
Security. Since the payment provider develops are who develop plugins for payment, they have all the necessary protection from fraud and chargebacks.
You can see the status of each payment in the admin panel (pending, successful, canceled, unsuccessful).
Receive sales reports in graphs and useful statistics for each month or any selected period.
You can customize input fields at any time.
And for all this, you do not need to send a request to your provider.
Top Payment gateway plugins for WordPress:
Stripe for WooCommerce.

The Stripe plugin for WooCommerce is one of the ways to accept payments internationally. With the acceptance of more than 32 countries, Stripe payment gateway offers all major credit card brands at any time. There are no monthly or setup charges. The only transaction fee is about 2.9% + 0.3$. In addition to plugins, Stripe also offers integration via API and Hosted payment page. Hassle-free authorization processes also make it attractive to merchants.
Square for WooCommerce

The Square extension for WooCommerce is entirely free to download and maintain.
Among its benefits are:
An opportunity to maintain refunds directly from the plugin admin panel.
Void transactions (when merchant cancels a transaction before it goes through a customer's debit or credit card account.)
Saving preferable payment methods for customers.
No payment declines without a detailed explanation. It helps customers to understand the issue and avoid chargebacks for merchants.
Payment disputing team. Merchant can apply with all documents via the payment dashboard.
Ikajo for WooCommerce

Ikajo International offers its services to merchants from more than 130 countries across numerous verticals. The company has completed more than 14,000 projects, developed an original fraud prevention software, and continues to grow its expertise by exploring new markets and enlarging a list of payment processing solutions.
In a nutshell:
Security. Fraud and chargeback prevention systems, PCI DSS certifications, SSL protocol, 3D, and non-3D-secure transactions.
Customization. Every merchant can customize Ikajo's payment gateway to fit the website design.
Smart subscription payment model.
Mobile payments.
Transaction fee starts at 1.2% + 0.3$. No monthly fees.
2Checkout for WooCommerce

2Checkout payment gateway processes funds from 197 countries! And this makes it attractive to merchants around the globe.
It is entirely PCI DSS compliant, making 2Checkout payment gateway plugin reliable and safe to use.
Among its other adventures are:
87 currencies in 200 countries.
Integration with a vast amount of checkouts.
Recurring payments.
Payments via smartphone or tablet. Real-time notifications.
Multilevel customer support that includes a database, FAQ, and knowledge portal where any person can ask any questions.
Fees are equal for different countries.
Authorize.net for WooCommerce

Authorize.net is a service that allows you to pay for online purchases in more than 65 countries. Using this payment gateway plugin, you can pay with both credit cards or e-cheques.
Payment system Authorize.Net provides merchants with the ability to accept payments virtually or through mobile applications.
Over the years, the company has gained a reputation as a reliable and secure electronic payment gateway. The technologies that are used in this payment system allow saving personal time and finances. The plug-in services will be especially useful to small and medium-sized merchants.
Other Authorize.net features are:
Saving preferable payment methods for advance.
Transaction capture.
The checkout process is customizable.
PCI DSS level 1 certification.
PayPal for WooCommerce

PayPal payment gateway plugin is one of the easiest ways to provide transactions through the PayPal payment system. Customers who choose this payment method, after managing an order, are redirected to a secure page on the PayPal website for payment. Registered PayPal users can log in and pay from their e-wallets, and customers who are not registered in the payment system can pay by credit card.
PayPal features include but are not limited to:
The speed of transactions. After providing a deal, PayPal informs the merchant, and they transfer goods/services to a customer immediately.
PayPal does not transmit to the recipient any information about bank accounts or credit cards.
PayPal is an excellent option to send money to friends, relatives.
The protection of PayPal transactions is state-of-the-art.
PayPal also refunds 12 postage expenses/year.
PayPal plugin offers a significant number of different modules that will be fit for any online business.