Point of Sale (POS)
Point of sale (POS) is the location at which the customer makes the purchase.
 Simply put, it is the place at a store where you take out your wallet to accomplish the purchase. Usually, a modern-day point of sale accepts credit cards, debit cards, cash, mobile banking. Take a look at the example of POS at a coffee shop: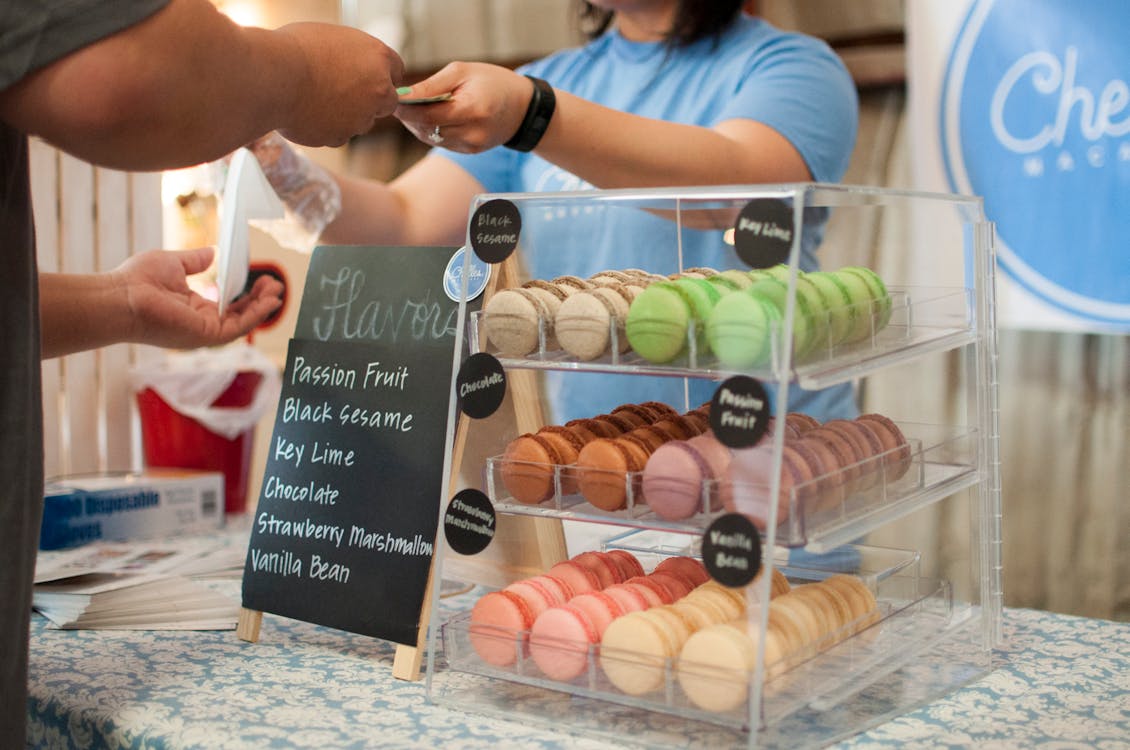 POS consists of two key components. Software and hardware. They are essential to get your POS up and running. 
Let's now take a look at hardware components of POS:
Monitor/tablet. 

 It displays the product database. It also shows employee clock-in and viewing sales reports. 

Barcode scanner. 

 It is responsible for the checkout process. 

Cash drawer.

 A secure place to keep cash for transactions.

Credit card reader. 

It allows customers to pay with a credit/debit/smart card.

Receipt printer. 

Though email and text receipts are rising to prominence, paper receipts remain essential.

PIN pad. 

That is a keypad where clients print down their PIN codes. That is how a PIN PAD looks like:
Now, let's list down the software components of the POS:
Sales reporting.

 It records and analyzes your sales volumes.

Customer management.

 Allows keeping in touch with a customer thanks to marketing tools (emails, sales, e.g.)

Employment management. 

The software tracks your employees' working hours. It also monitors their sales, which allows you to see the top performers.

Inventory management.

 It manages when and how often you need to reorder products.