Forex Merchant Account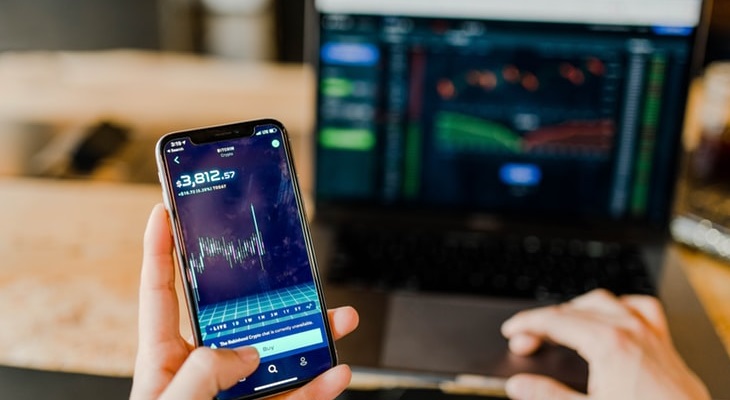 PaySpace offers a complete set of solutions for Forex businesses to accept/make payments in a quick and convenient way. Forex businesses are considered to be very high risk for many reasons, which makes it difficult for business owners to set up a merchant account. Not only do we welcome Forex businesses, but we also offer convenient services at attractive conditions.
Why Forex Businesses Are Considered to Be High Risk
Many banks and other financial institutions would not open a merchant account for your Forex business because of them being labeled "very high risk." It is possible to find credit card processing providers willing to set up this type of an account at extremely high prices. Some companies do not work with all types of Forex businesses, for instance, restricting those related to trading and allowing only those selling educational programs, software, etc. Moreover, the situation may get even more complicated if there are additional problems associated with the merchant, such as the low credit score, problems with the previous card processing company, etc. We at PaySpace know the ins and outs of the Forex industry to be able to find the right solution for every Forex business.
What Bans and Restrictions Should You Know About?
Since no particular government has rights to regulate the global Forex market, some restrictions are applied within the territory of a certain country. Currently, US businesses must adhere to the Commodity Futures Trading Commission (CFTC) ban, which prohibits using credit cards for making payments for retail Forex trading. However, if transactions are made by individuals and businesses based in other countries, they can do that. Moreover, the ban does not apply to debit cards. Such restrictions aim at preventing clients from large losses. While Forex trading requires lots of knowledge, the use of special tools, analyzing skill, etc. in order to predict the price change, it is very similar to gambling, so it is associated with a range of risks.
One of the most important things for generating income on Forex is being able to conduct a transaction quickly, and credit/debit cards are the best solutions for that. That is why it is crucial to set up a merchant account to accept such transactions.
Who Are Our Clients?
If you have a Forex business, you are very welcome to use our services! We have various solutions for different clients, allowing them to enjoy quick and convenient payment methods. We offer our services to merchants without a license; moreover, we also provide with legal consultations on how to get a license
We understand that running a successful Forex business may be challenging, and we have a solution for startups or those who have previously had problems with a payment processing company. Do you have a low credit score? It is not a problem with us! You should know that we will ask you no unnecessary questions whatsoever, and we will only request the information required to determine what exactly your needs are in terms of running your Forex business smoothly.
What Do We Offer?
At PaySpace we have solutions for different business types and sizes. We offer a complete set of services allowing you to start accepting payments from your customers, which means that you will not have to look for supplementary services on other websites, such as a payment gateway or the chargeback protection.
The following are the services that you can take advantage of:
Direct MID with a Unique Billing Descriptor;

Payments from over 150 countries from all over the world;

Timely settlements on merchant's bank account;

Various payment methods (Visa, MasterCard, JCB, Ideal, Klarna, Giro-pay, POLi, QIWI, and a range of alternative payment solutions);

Direct pay-outs to traders' payment cards;

Fraud and Chargeback protection;

One-click payments;

Three integration options – HPP, API, and MoTo;

A large acquiring network that includes 10 banks based in EU, 5 banks based in China, and 15 banks based in CIS as well as 30 financial institutions worldwide;

Payments in over 80 currencies.
How to Order a Forex Merchant Account?
We strive to find the best option for you, and for that, we need  certain information about your business. Please, contact our customer support representatives, and they will answer all your questions that you might have and will guide you through the entire process of our service integration. We have a wide range of contact options, including a phone number, emails address, postal address, as well as an online contact form on our website, which you can find in the "Contact Info" section.
How Much Does Our Service Cost?
We keep our pricing conditions reasonable, but in order to determine the price for you, we need to know your requirements and needs. Please, contact our customer support representatives in order to find out more information. We will help you to choose the best option for your business that you will be able to use at favorable conditions.