Nutraceutical Merchant Account
Nutra payment gateways enable companies to accept payments from selling nutraceuticals easily and hassle-free. To get a payment gateway, one needs to open a merchant account first. Nutraceutical merchant accounts are essential for the nutraceutical industry in a wide range of ways. There are many companies out there in the market providing Nutra payment gateway and nutraceutical merchant account.
Nutraceutical merchant accounts 2020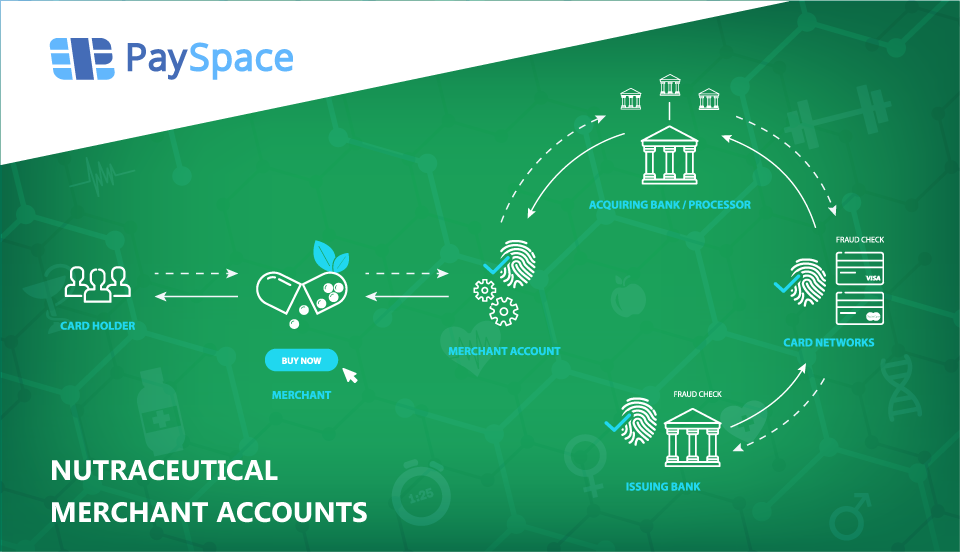 Most banks in the world dread dealing with the nutraceutical industry. Selling nutraceuticals is risky due to its poor regulation by the government. Nutra merchant solutions payment is also a bit unstable. The lack of trust between these merchants and the payment processor services is to blame. Thanks to technical know-how and skills, some companies (payment processors) have come up with solutions. They help merchants in the NUTRA industry to cope with all the challenges. Most of these companies have risk specialists. They assess the risk of every Nutra product. Companies also help to open merchant accounts and integrate a payment gateway. You can always switch to another PSP if you are unsatisfied with your current payment solution.
Nutra payment gateways make online payments easy and secure. This is possible thanks to the high-quality payment forms on the customer's website. Payment gateways also safeguard all the transactions. They protect customer information. For example, credit card numbers. Nutra payment gateways enable the nutraceuticals retailers to authorize and manage credit or debit card payments for their products.
Nutra merchant account enables one to accept different payment options. That, in turn, allows the company to increase sales. The nutraceutical industry is risky for most banks. Therefore, they reject nutraceutical retailers. This is where the Nutra merchant account comes into work. Payment processing companies provide merchant accounts easily. Why is it so? They deal directly with the trusted banks.
Most of payment processing companies consider nutraceutical industry risky
Unfortunately, most local and international online payment processors, treat NUTRA business with contempt. For those merchants who work hard, lacking a payment processor is quite discouraging. Why don't payment processors trust nutraceutical merchants? The government does not regulate the NUTRA industry. Just like it does not regulate pharma. Sometimes, nutraceutical products contain harmful substances. Sometimes they lack some of what they claim. As a result, a legal suit may follow which may at the end cost the company a lot of money. Hence, the nutraceutical company may collapse. That leads to financial risks for payment processors as well. Therefore, getting approved by a payment processor is usually a daunting task. Moreover, many merchants find themselves being rejected.
How opening a merchant account allows boosting sales
Opening a Nutra merchant account allows retailers to boost sales. It is possible thanks to the growing popularity of digital payments. Also if people benefit from nutraceutical products you offer then more will come after observing the good reviews. Getting an online money processing company will, therefore, do more good for your company in terms of the customer base.
Merchant accounts for nutraceuticals become more effective with a wider range of online payment methods supported. No wonder merchants from all over the world embrace the payment options supported. This is because of the customer base that increases with the increase in the number of online payment methods. Different customers all over the world prefer using different payment methods. For example, credit cards and debit cards. Providing different payment methods ensures access to your products and a smooth payment process. If your customers benefit from your products well then they can easily refer their friends or family who are also potential customers to your products. If your company supports different payment options then overseas clients will be able to purchase your products as well. It will in the far end increase your customer base.
Conclusion
Nutraceuticals merchant accounts and Nutra payment gateways provide easy, reliable and trustable ways of accepting online payments for nutraceutical retailers. Nutraceutical retailers should, therefore, consider the various accounts and gateways available out there in the market.