Online Pharmacy Merchant Account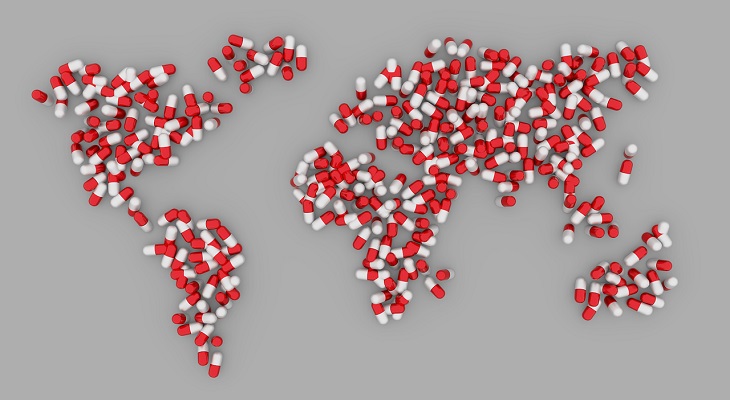 An online pharmacy is one of the most popular Internet businesses because it allows saving plenty of money and getting medications that people need in a quick and convenient way. Today, lots of customers know that purchasing drugs from online vendors is beneficial, and that is why the number of Internet drug stores keeps increasing day by day.  However, there may be a range of different obstacles on your way when establishing an online pharmacy, such as obtaining a merchant account. We at PaySpace know how to help you out so that you can ensure seamless payment flow for your Internet drugstore.
Why online pharmacies belong to high-risk businesses
Making and accepting online payments is very convenient for both sellers and buyers, but it is also important to ensure a high level of protection. That is why there is a range of things to do so to allow your customers to pay for your products using their credit cards as well as other payment solutions. Getting a merchant account is a must for a reputable online business that you might want to develop, but, unfortunately, this may be problematic because banks may not allow you to open such an account for your drugstore since this type of business is categorized as high-risk.
There are different reasons for that such as chargebacks, the risk of fraud, etc. All in all, financial institutions try to avoid dealing with risky businesses, which means that you might find it difficult to find a domestic bank willing to help you with opening a merchant account for you. There are lots of merchant account providers that are very strict regarding what you sell, and you might not be able to open your merchant account with them if you sell at least one of the following medications:
Butorphanol;

Fentanyl;

Oxycontin;

Codeine;

Ritalin;

Hydrocodone;

Morphine;

Meperidine;

Vicodin and others.
Getting a merchant account for online pharmacy
So, what can you do if you need to open such an account for your online drugstore? You may try to apply for such an account in a bank. However, this might be a time-consuming and exhausting process. There are also companies that allow you to use a payment gateway without opening your own merchant account. For example, PayPal. However, this solution is not really suitable for online drugstores. There are many reasons for it.  Poor customer support, the absence of your company name in the client's bank statement, etc. That is why you need to get your own merchant account for your drugstore. And PaySpacelv can help you to open one. We offer our services for high-risk businesses, including online pharmacies. Contact us to find out more information on that.
You can use a merchant account form that you can easily find on our website. Then, send us some info that we need to know in order to determine the best solution for you. You should know that we also work with new businesses. We also work with those who have a low credit score, and other business owners who might have found it problematic to open a merchant account. We just need to know some details about your online pharmacy. No worries. We won't ask you unnecessary questions.
What else do you need
Registering a merchant account is not all that has to be done. To start getting paid by your customers, you also need to use a payment gateway. It is also strongly recommended utilizing reliable chargeback protection. We have a range of services that you can take advantage of in order to ensure that all of the payment processes are conducted smoothly, including the following:
Recurring Billing. Thanks to this option, you can enjoy a seamless transaction flow;

We have different CRM systems, including Limelight and Konnective, which allows our customer to choose the best option;

Fraud and chargeback prevention is very important. One of the main reasons why online pharmacies are high-risk is a large number of chargebacks. Our experts know how to prevent fraudulent attempts or chargeback, which will improve the reputation of your businesses and ensure its stability;

Batch payments allow organizing several bills into one transaction;

Transaction flow distribution enables distributing payments among different MIDs, which minimizes chargeback risks and allows extending the merchant account life.
How long will it take to start accepting payments
You definitely want to have a clear understanding of how soon you actually will be able to get payments from your customers, and we can reply to this question after we find out some information about your online pharmacy. The thing is that there are several factors that determine the exact terms, such as an integration option that you need to choose, the size of your business, etc. Please contact us and we will gladly reply to all of your questions.