Overseas Merchant Accounts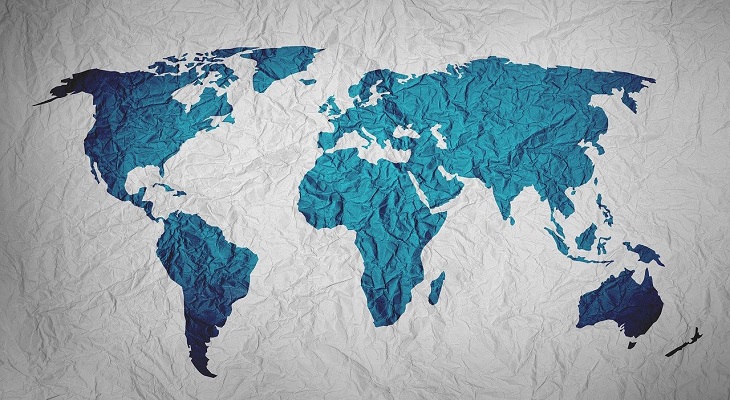 Different businesses require different merchant account types. This means that conditions for processing credit card payments are determined based on your individual situation. All banks when considering your application will take to their attention lots of different factors. Particularly, they determine the level of risks that they will face if they open such an account for you. There are different business categories ranging from low to high-risk, and each financial institution has own methodology to determine risk factors for every business owner.
Today, there are plenty of industries labeled high-risk, which may make it problematic for their owners to get a merchant account. However, not everything is so complicated that you might think because PaySpacev knows what has to be done to get around obstacles, and if you have difficulties with setting up your merchant account, just contact us using the available contact methods, and our experts will help you out. One of the options that you might want to consider is opening an overseas merchant account.
How is the level of risk determined by banks
Although the way how banks determine the level of risk for your business may vary, usually, they take into account the following factors:
Your financial history;

Country of your business registration;

Country of residence of shareholders' and directors and where they actually live;

Processing history and experience;

Knowledge of business principals;

The quality of customer service;

Business type;

Sales volume.
Fist and foremost, you need to know what factors affect a bank's decision on opening a merchant account. However, if you face difficulties with getting your account in a domestic bank, you can opt for an overseas merchant account. In fact, this type of account can be pretty beneficial for you.
What should you know about overseas merchant accounts
An overseas merchant account is one of the options that business owners start to think about only when they have problems with opening a merchant account in a domestic bank, but this does not mean that this solution is unreliable. In fact, having your merchant account overseas can allow you to enjoy a range of great benefits.
You may be interested in getting an overseas merchant account if you run one of the following high-risk businesses:
Auto Rental;

Electronics;

Adult/Dating/Escort Services;

Bitcoin and other cryptocurrencies;

Online Pharmacies;

Gambling and Gaming;

Nutraceutical;

Ticketing Agencies;

Insurance;

Travel agencies;

Tobacco and e-cigarettes;

Telemarketing;

Software;

Jewelry;

MLM;

Financial Services.
When domestic banks are not prone to give you a chance, it is not the end of the world, because you can opt for it in an offshore financial institution. The thing is that there is a range of countries that have less strict legislation, different tax benefits, and, generally, allow you to enjoy more business opportunities.
Today, more and more businesses switch to offshore merchant accounts even if they have no problems with local financial institutions.
What are the main benefits of an overseas merchant account
There may be many reasons why a merchant would need to opt for an overseas merchant account, but it is good to know that one can have the following benefits:
Quick and hassle-free registration and application processes;

Favorable tax benefits, which allows you to save some money and invest it in your business development;

An opportunity to accept credit card payments in a wide range of currencies;

Very competitive rates/fees, which is another opportunity for saving. Although setting up merchant accounts associated with high risks is usually more expensive, if you get yours in an offshore zone, you will not be disappointed with conditions;

An opportunity to increase your sales without problems in order to get a higher income.
Why choose us
Our company specializes in opening merchant accounts for different business types and sizes, including those that have problems with domestic acquiring banks or just want to enjoy the benefits offered by overseas financial institutions.
We have partners all over the world, and we know everything a merchant needs to obtain the most benefits. Payment solutions offered by us allow you to accept payments from numerous countries in various currencies. We also have a range of additional services, such as chargeback and fraud protection, recurring billing, and others that you might want to take advantage of. We know that it is important to be competitive and along with high-quality products and services we also offer flexible pricing conditions.
You are very welcome to contact us whenever you want. There are several contact options available on our website, but it is recommended to fill out "a merchant form" if you are interested in finding out more about our company and services.