Payment Gateway for Tech Support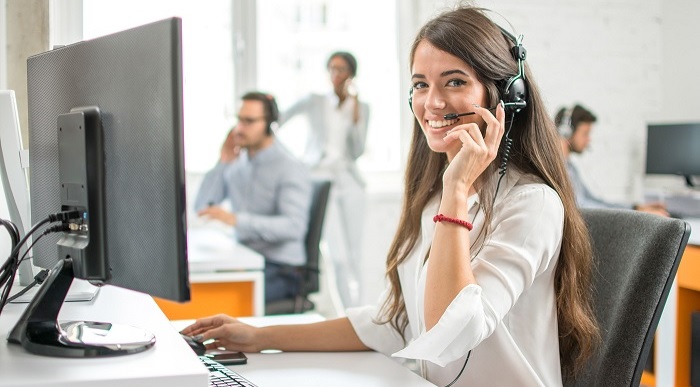 Tech support is a quickly expanding industry, which is no wonder because the number of devices that we use is rising dramatically.  The success of such a business depends on different factors, such as qualification and professionalism of the staff, pricing conditions, the location of operation, etc. If you have established a business that is ready to start making money, you should open a merchant account because it is an essential condition to be able to accept credit/debit card payments. Unfortunately, PSPs and banks consider tech support businesses high-risk. That makes obtaining a merchant account and payment gateway problematic. We at PaySpacev have a solution for this business type, and we will gladly provide you with the right solution.
Why tech support business is high risk
Banks and other financial institutions try to decrease their risks to a minimum, which is understood, but this may make the lives of many business owners quite difficult. Today, lots of businesses may be rejected in opening a merchant account even despite great credit scores, excellent reputations, and large revenue. One of the reasons for that is that some businesses do not have enough assets that can be used for covering their debts in case of bankruptcy.
The US tech support industry keeps growing steady, generating billions of dollars annually, but this does not convince financial institutions in the reliability of such businesses. That is why even if you have a legitimate tech support business, you may find it difficult to obtain a merchant account. PaySpacev is the right choice for your business because we will not bother you with the complicated and long application procedure, and we will definitely have the right solution for you.
Why do you need a payment gateway
Even if you have managed to open a merchant account, it does not mean that you can start accepting credit/debit cards payments because you also need a payment gateway. While payment processors transmit transaction data, payment gateways are responsible for payment authorization.
A payment gateway performs different tasks in order to complete the payment, including the following:
Encryption. In order to ensure that sensitive data will not be stolen by cyber thieves, it is essential to use proper encryption technologies. They allow to make the data unreadable when it is sent to the merchant's web server and then to the payment processor;

Authorization request. It ensures that there are enough funds on a customer's account to make a payment. If everything is fine, the transaction will be approved, but if something is wrong, it will be declined;

Filling the order: The processor sends the reply to the payment gateway, and soon transaction is executed (unless it is decline).
It is possible to opt for a payment gateway in a bank, where you have your merchant account, but as we know it may be problematic for tech support businesses to deal with traditional financial institutions. Anyway, your merchant account provider and a payment gateway provider are not necessary to be the same company. We atPaySpacev have everything for your tech support business in order to ensure smooth and quick payments. Not only can you order a payment gateway from us, but you can also set up a merchant account as well as use a range of other helpful services.
Why choose us
PaySpacev is the right choice for you if you need a hassle-free, quick, and affordable payment solution for your business. We work with startups, businesses with low credit scores, high-risk business, etc.
Thanks to our top-notch technologies, you will be able to accept payments in over 150 different countries in more than 80 currencies. Your customers will enjoy the convenience of our payment solution. They will benefit from the highest level of comfort and quality of customer experience. Thanks to our intelligent payment routing system, you will have quick payouts to your clients.
If you order our services, you will be able to take advantage of the following:
Fraud/chargeback protection solutions;

3D/non-3D-secure payment processing;

A direct merchant identification number (MID) and unique billing descriptor;

Payment processing worldwide;

Compliance with PCI DSS;

Automated billing methods.
We cooperate with all the largest credit card brands from all over the world. As a result, we offer a large choice of alternative payment methods.  
Moreover, we offer flexible pricing conditions starting at just 1.2%.
How to reach our customer and tech support
In order to offer the best solution for your business, we need to know some information about it. Please, contact our customer support representatives to find out more detailed information. We will not ask you unnecessary questions. But it is important to understand the size of your businesses. We need it to know how to integrate our services, what price to offer for you, etc. There are several convenient contact options. You can find in the "Contact Info" section on our website. It is including phone, email, postal address, as well as an online contact form.