Third Party Merchant Account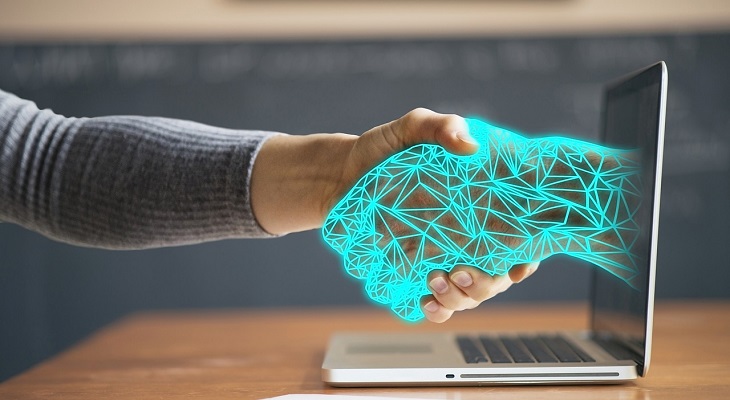 If you have a business, you need to decide how you are going to accept payments from your customers. You should understand that providing a convenient payment solution is crucial for your business success; however, you may encounter a range of obstacles on your way, including problems with setting up a merchant account. It is possible to solve this problem out using different solutions and today we are going to talk about a third party merchant account and its pros and cons.
Why may it be difficult to set up a merchant account
A merchant account is the best solution for businesses to ensure the smoothness of payment processes as well as to allow your customers to make payments using credit/debits cards and other payment systems. However, getting one may be problematic for lots of reasons. Domestic financial institutions do everything possible in order to avoid risky agreements, and if there is something that they do not like about your business, your application will be rejected or you will be offered to pay very high fees for such services.
The following are some of the reasons why you may find it difficult to open your merchant account in a bank:
Your business is considered to be high-risk;

You have a low credit score;

You have had problems with the previous card processing service;

Your business does not have enough assets to cover potential debts in case of bankruptcy.
In reality, many business owners, including those with a perfect credit history and excellent reputation, struggle to open a merchant account, which makes them look for reliable solutions, and one of them is opting for a third party merchant account.
What Is a third-party merchant account
You have probably heard that it is possible to accept credit/debit cards payments even without opening your own merchant account, but it is not totally correct. The thing is that there is always a merchant account required for making credit card payments, but in some cases, it is not yours. If you use services like PayPal, your customers' payments will go to an account where payments from other merchants go as well. On the Internet, you can find lots of articles praising third party merchant accounts, but it is important to know their pros and cons.
What are the pros and cons of a third party merchant account
You should know the pros and cons of using a third party merchant account, and below you will find them:
Pros
Quick setup procedure;

Low application fee;

A range of optional services to use for an additional price;

E-Commerce enabled.
Cons
High transaction fees;

You may encounter problems with customer and tech support;

A great risk of your account to be suspended or even terminated;

Customers will see the name of a third party merchant account on their credit card statements;

Third-party merchant account logo appears on the merchant's website
Is using a third-party merchant account a good solution for you?
Setting up a merchant account might be a good solution for startups as well as new businesses. However, it is not really the best option for those aiming at establishing a reputable, ongoing business. You should understand that if there is something that your customers do not like about the payment solutions, they will go away.
For instance, the fact that your business name won't display on a credit card statement may be a reason for chargebacks. In case of an issue that you have to sort out urgently will you able to count on the customer and tech support? PayPal, for example, does not have a great reputation for a quick service that you can use via a range of contact options.
Your account will be at a higher risk of being suspended or terminated at any time because the service provider does not conduct throughout the check initially. All in all, if you are serious about launching and developing your business, you should opt for your own merchant account, but how can you do it if it might be difficult to open in domestic financial institutions?
Why choose PaySpacelv for setting up your merchant account
If you decide on setting up your own merchant account, PaySpacelv will help you to do it quickly, conveniently and without asking unnecessary questions. We have everything in order to provide you and your customers with the best experience related to making/accepting payments. The following are some of the features and services that you will be provided by us:
Excellent customer and tech support available via a range of convenient contact options;

Acceptance payments made with all major cards brands, and a great number of alternative payment solutions;

An opportunity to operate globally;

An option to accept payments in more than 80 different currencies;

Quick application, approval, and integration processes;

Flexible pricing starting at 1.2%;

Recurring billing, payment page customization, fraud and chargeback solution, direct MIDs and other helpful services and features.
How to order our services
We work with different business types and sizes and we have several integration options and a wide range of features. In order to choose which options are the best for you, we need to know some information about your business. Please contact us using one of the contact methods provided in the "Contact Info" section. Then, we will provide you with detailed information about our services and how you can benefit from using them.