How to open an escort merchant account?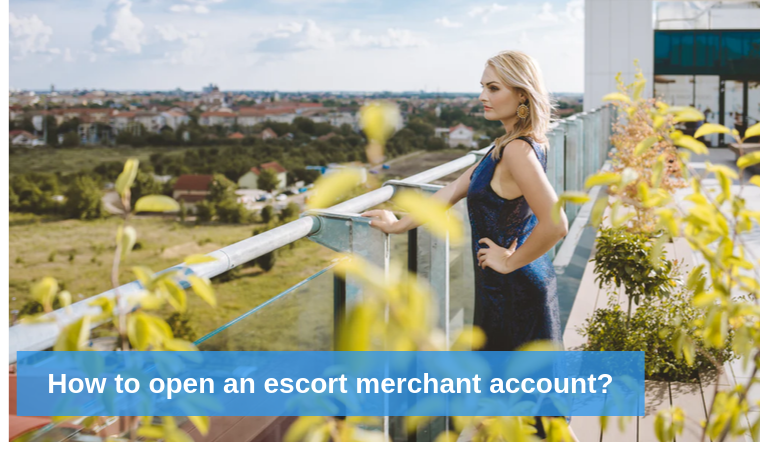 The only sound of the word "escort" makes bankers frown. From a high rate of chargebacks to poor reputation, this business is too high of a risk. No wonder that banks refuse to process it. Nevertheless, the web bursts with options to pay for an escort online. How is that possible? How do escort services merchants manage to process their online transactions? Take a look at this article to learn how to open an escort merchant account and get processed hassle-free. 
Why is escort considered high-risk?
There are several reasons why the escort business is considered high-risk. 
Deceptive business practices

Some unfair merchants try to pass prostitution as the escort services. The majority of countries, though, have an outright ban on "selling love." That means that PSPs have to do an immense amount of work to make sure they deal with a real escort. Otherwise, they may and will run into trouble.

The high rate of chargebacks

. Customers resentment is to blame. From girl coming late to a client`s disappointment with her look, the cases causing discontent are countless. As a result, chargebacks are inevitable. However, escort merchants should not whip into a panic. There are various schemes experienced PSPs use to deal with high volumes of chargebacks. 

The poor reputation

Though the middle ages are left far behind, morality still affects business and social life. Escort is not an exception. A large part of people does not want to be involved in possible scandals around such activity. Thus, many PSPs, as well as banks, refuse to process escort due to the question of morality. 
How to open a merchant account for an escort?
To open an escort merchant account, you have to collect the necessary set of documents:
3-6 months of payment processing statements

with company name showing total sales, refunds/returns and chargeback requests;

3 months of business banking statements

;

Certificate of incorporation.

This document proves that your company is a legal entity. Typically,  state governmental entity or corporation issues a certificate. From three days to two months,

the duration of obtaining a document varies

 from country to country. Keep it in mind when applying for a merchant account;

Certificate of Incumbency

(or similar document);

Copies of valid passports

with visible bearers signatures for all company officers and owners;

Application.

Handing over a filled merchant application form is a must. It helps PSP to understand the company's structure, turnover, and geo-preferences.
You might also like Top-5 payment gateways for high-risk business
Escort website requirements
Website matters. There are some essential points you have to implement to get processed:
Privacy Policy Page;
Terms & Conditions Page;
Name of the company in the footer;
Contact us button with an email and phone number;
Deposit & Refund Policy Page;
Visa and Mastercard logos (in case you offer them as payment methods).
Additional options for escort merchants
Some specific requirements increase your chances to get an escort merchant account:
CVs of the workers. 

Provide

resumes of women

working at your agency. That will prove your credibility and boost chances for success. 

Agreements. 

Work agreements

with notarial attestations

might come in handy. Attach them to your application to decrease concerns. 
What is an average check amount for an escort?
The average check amount for an escort is $200. However, the hour rates might vary from $100 to $500 and more. It depends on the country and an agency`s prestige. 
Which payment methods do an escort merchants prefer?
Just like any other merchants, escort businesspeople should proceed from geo-preferences. Besides local payment methods that vary from country to country, include next options:
Visa
MasterCard
JCB
Discover
Diners
Those payment methods are the most popular for the global market.
You might also like What documents do you need to open an adult dating company merchant account?
Summary
Opening an escort merchant account requires quite an effort. However, if your intentions are good (read legal) and an application is completed, you will succeed. Do not hesitate to reach us out in case you need a free consultation.