How to accept payments online for all types of businesses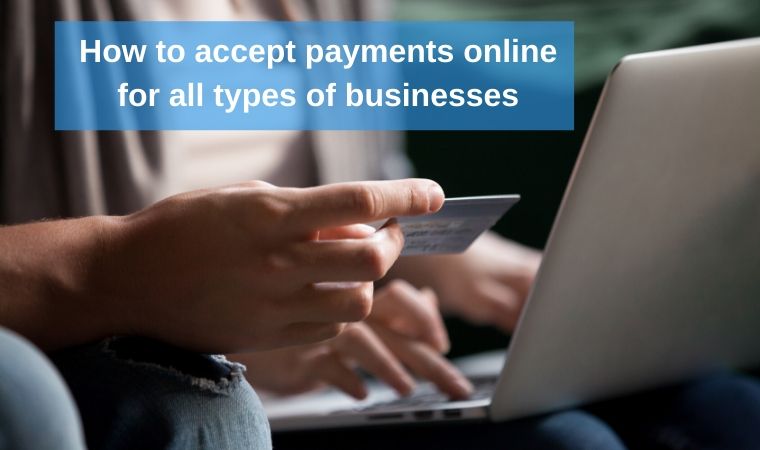 Are you wondering how to start accepting payments online? Good for you! In 2020 consumers will make more online payments than ever before. Mobile payments, in particular, are on the increase. As stated by PWC, the number of buyers making mobile purchases has more than doubled within the last decade.
For online merchants, offering a variety of payment options is a must. In line with the 2016 Annual Billing Household Survey, an average customer uses up to 3.6 different payment methods to pay the monthly bills. Having more payment options also decreases the amount of time it takes your business to get paid. 
The top 7 ways to accept payments on your website
With the rapid growth of payment technologies, there are plenty of options to consider. We've listed down all the most popular ways you can accept payments online in 2020.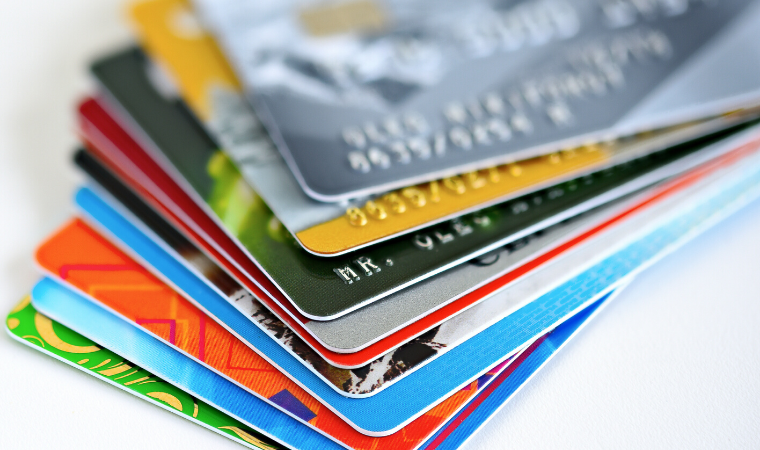 1. Accept сredit сards and debit cards online
Credit cards dominate the e-commerce market. In fact, 48% of survey respondents mentioned they prefer to use credit cards, over debit cards, and PayPal, for online shopping. As for 2020, Visa, MasterCard, and American Express are the most widely accepted credit cards globally. The average price for credit/debit card processing is 3% per transaction.

Regardless of the growing interest in e-wallets and cryptocurrency, payment cards dominate with a share of 53% in Europe and 49% in the USA. Keep in mind that unlike alternative payment methods, accepting credit/debit cards requires a merchant account. Check out what is a merchant account & how to get one. 
Despite all the impressive numbers, using credit cards is not an ultimate solution. Those merchants who are trying to penetrate Africa, Latin America, and the Asia Pacific won't find cards beneficial. Card infrastructure isn't very well established in the areas, as mentioned above. A high percentage of unbanked consumers is to blame. 
2. Accept eChecks through ACH processing
Enabling customers to pay with e-checks is a wide-spread option among American merchants. Skip this paragraph if you don't target the U.S. as ACH transfers are only possible inside the U.S. 
An ACH transfer is an electronic, bank-to-bank transfer led by the Automated Clearing House network. Though both ACH and credit card payments are charged from the customer's bank account, the payment form differs a lot. When using a credit card to pay, a customer prints down his credit card data. Then, he validates the transaction. 
In ACH billing, a consumer allows a merchant to make a withdrawal from his bank account by providing a personal routing and account number. The process is completed automatically once the consumer presses "Submit." The confirmation can be done in various ways, according to the entry class you choose. See the complete guide to ACH payment processing for your business. 
3. Accept in-app payments 
Paying through mobile is already a part of the daily routine for the majority of customers and businesses. It allows us to confirm the payment and get the receipt on email immediately. Mobile payments also benefit merchants with access to cash flow reporting, customer accounts management, and user-friendly invoicing system. Once the customer links his credit card to an app, he can make repeatable purchases without additional approvals. 
4. Click-to-pay email invoicing
Sending your customers an invoice by email is a great payment option to consider. First, email invoicing allows clients to pay from anywhere, anytime. Secondly, with a fully integrated experience — from email to web payment customer database—you can harmonize your reporting and manage your data quickly. Once your client pays, the invoice is automatically marked as paid in your system.
5. Schedule recurring billing
Recurring billing makes payments as easy as possible. Once a client enters his credit card information and agrees with the conditions you offer, the fixed sum is charged automatically regularly. Recurring billing is popular among such businesses as gyms, beauty services, childcare, e.g., To get recurring billing, you should find a PSP that offers such a payment option. At PaySpacelv, we provide recurring billing for free. You can fill down the form, and we will set up recurring billing on your website. 
6. Accept electronic wire transfers
Wire transfer is a direct bank to bank transfer. Wire transfer is famous for its immediacy and security. The average cost to process an EFT/wire payment is $14.42 again per the same AFP report. 
A domestic outgoing wire transfer costs $27.50. The average wire transfer fee for an international incoming wire transfer is $18.00. An international outgoing wire transfer is $47.50. Receiving a wire transfer is free. However, some banks and credit unions charge small fees to receive funds by wire.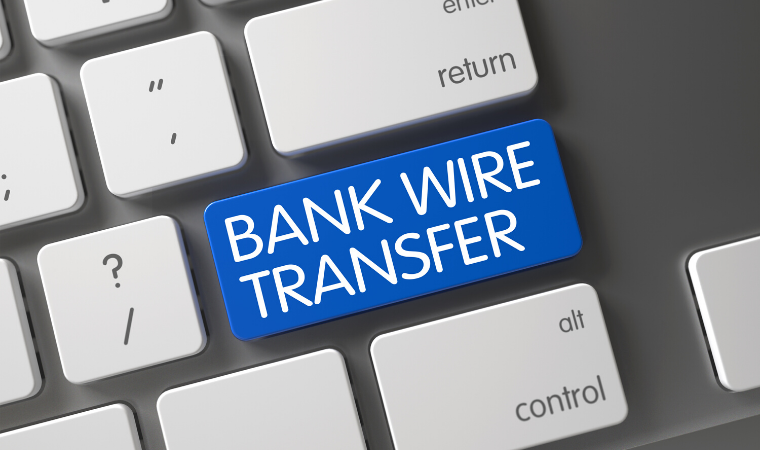 7. Accept remittance system transfers
Businesses with a high average ticket amount often use SWIFT and SEPA. These are the remittance systems. In fact, they are types of wire transfers. SWIFT processes dollars and is only accessible for the U.S. merchants. SEPA, on the contrary, is a European remittance system. It only processes euro transfers which makes it uncomfortable for American-based companies. The payment processing fees of SEPA are always high, about $80 per transaction. Such a fee might seem unfair. However, SEPA is much more beneficial than credit cards for merchants who can't use ACH.