What is fintech? The uses and examples in 2019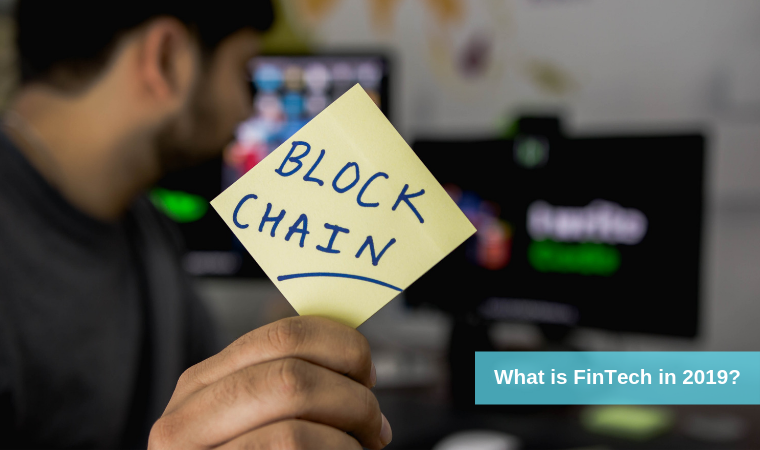 Ever since fintech came into being, our world has turned upside down. Whether you notice it or not, the fintech entered all the areas of our daily routine. From ordering pizza in an app to withdrawing cash from an ATM, financial technology is all around us in 2019. Check out this article to get a clear notion of what fintech is through interesting and relevant examples.
What is fintech?
According to Investopedia, the term fintech (financial technology) is used to describe any technology that improves and automates the delivery and use of financial services. Broadly, fintech includes any company that provides financial services for businesses and individuals, embracing mobile payments and cryptocurrency.
The history of fintech started back in 1918 when the US Federal Reserve Bank developed the first Fedwire Funds Service. The technology was based on now old-fashioned telegraph and Morse Code. Hundred years later, in 2018, the global fintech funding hit the $111.8 billion mark. From mobile payments apps like Apple Pay to insurance and investment companies, fintech changed the path of traditional banking and is expected to modify it even more within the next decade. 
What are the uses of Fintech? 
Let's take a closer look at how fintech is used in 2019.
1. Crowdfunding platforms
Companies like Kickstarter, Patreon, GoFundMe represent the usage of fintech outside of traditional banking. Crowdfunding platforms allow both businesses and individuals to receive funding from various sources globally. While ten years ago one headed to the bank for a loan, now he simply hits the button and contacts the investors. 
2. Blockchain and cryptocurrency 
Cryptocurrency and blockchain are the two fantastic examples of fintech in action. Coinbase and Gemini, known as crypto exchanges, allow users to sell and buy cryptocurrencies like Bitcoin or Litecoin. Depository Trust & Clearing Corp, otherwise known as "DTCC" keeps the books on 90 million transactions a day. From stocks and bonds to mutual funds and derivatives, the company represents most of the world's $48 trillion in securities.
3. Mobile payments
With the help of the new-age technology, services empowered customers to exchange, send, and receive money on mobile devices. As a result, your grandma knows how to order pizza via an app. Indeed, mobile payments took over the world and continue to gain momentum. According to Statista data, the global mobile payment market is to surpass $1 trillion in 2019. 
4. Insurance
The insurance industry has also fallen under the control of fintech. From car insurance to data protection, insurtech start-ups are now ranking among the most profitable to invest in. For example, Oscar Health securing start-up gathered $165 million in funding in March of 2018 – at a $3.2 billion valuation.  Another insurtech story of success is a well-known personal finance company, Credit Karma. According to Forbes, it was valued at $4 billion in 2019.
5. Stock-trading apps
Stork-trading apps marked the beginning of the new era in fintech. With affordable and low-minimum apps like Robinhood or Acorns, investing from anywhere with any budget has become a reality.  While a decade ago, investors crowded in the NYSE or Nasdaq, now they sell and buy shares with a click of a mouse.
6. Budgeting apps
 Thanks to fintech development, we have the privilege to give up notebooks or excel spreadsheets for tracking budget. To manage finances, we now use apps that have revolutionized the way we think about our money. Budgeting apps for consumers, like Mint or Pocket Gard, rank among the most popular to download in 2019. Those apps empower customers to keep track of their income, monthly payments, expenditures, and more – all via mobile. 
7. Robo-advisors
Robo-advisors are online platforms that provide automated, algorithm-driven financial planning services with little to no human being involved. An average robo-advisor collects information from the customer's application. Then it  analyzes the current data and financial goals of a client. Finally, Robo-advisor automatically invests customer's  assets to reach the best results possible. 
Who else is using fintech
? 
Besides average customers and traders, who are the other users of fintech?
B2B and B2C
With the help of fintech, businesses can obtain loans, and other financial services through mobile technology. Moreover, fintech laid the foundation for global e-commerce. Payment gateways allow B2B and B2C merchants to receive money from customers from all over the globe. AliExpress, Amazon, and other e-commerce giants would never exist without fintech. 
KPMG

: Fintech business growth by countries in 2018
Americas:
― In 2018 fintech investment in the Americas hit $54.5 billion mark across 1,245 deals; 
― US is leading at fintech investment in Americas, although Latin America is increasing solidly;
― Median pre-money venture valuation size for late stage investment has nearly doubled.
Europe:
― In 2018 investment in fintech in Europe hit $34.2 billion with 536 deals; 
― Median M&A size in Europe increased from $23.7 million in 2017 to $62.5 million in 2018;
― The UK remains the leader in Europe accounting for half of the top 10 deals. 
Asia:
― In 2018 investment in fintech companies in Asia hit $22.7 billion across 372 deals; 
― Fintech investment in Singapore grew crossed the mark of $346.6 million;
― Global expansion and investment are the top priority for Chinese fintechs and big techs.
What's happening in the fintech in 2019?
KPMG reported that overall fintech funding rose up in 2018, hitting $111.8 billion worldwide. "The growing deal sizes, higher levels of M&A activity and the geographic spread of deals all highlight the increasing maturation of the fintech sector on a global scale," suggested Ian Pollari, Global Co-Lead, KPMG Fintech. 
 In the meantime, Forbes predicts the niche to grow because 19 Fintech unicorns are now valued at $1 billion or more. TechCrunch revealed that there are about 40 more fintech companies to reach unicorn status in the nearest future. Stash, Betterment, Wealthfront, and Lemonade are leading the list with $100 million in equity funding as of 2018.
Broadly, most investable companies so far happen to be in fintech. This year's fintech highlight is a rapid artificial intelligence development. Almost 20% of surveyed American investors plan to implement AI enterprise-wide in 2019.
Conclusion 
From budgeting apps to the insurance industry, the outlook is positive for fintech solutions in 2019. Fintech unicorns cropping-up globally as well as a growing demand for the e-commerce and digital banking are laying the ground for the further evolution of the niche. Keep in touch to be aware of recent trends and latest inventions.