Why your business should accept mobile payments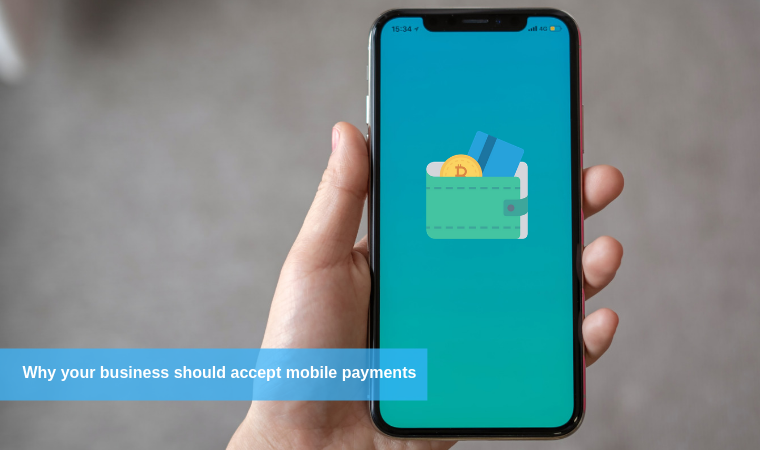 Mobile payments popularity grows enormously fast. In 2018, 17% of merchants reported they generated over 50% of their sales via mobile channels (that's 88% more compared to 2013). No wonder mobile payments shape and change the way people buy.
To be among the industry leaders, you have to take on the latest trends. And m-commerce is, for sure, among them. That's why today we'll explain why accepting mobile payments is your key to success and growth.
Though 14% of shoppers prefer mobile payment, MerchantSavvy predicts this number to go up to 22% by 2022. That's why it's no longer a question either to have this option or not. It's a question of how to set it up to provide maximum usability and comfort for clients. Are you among those merchants? Then let's jump straight to mobile payments' benefits.
What are mobile payments?
"Mobile payments refer to payments that users perform via their mobile phones (tablets)."
1. Rise of in-app payments
According to Mindsea, users now spend 3+ hours surfing the Internet via smartphones. Which is half an hour more in comparison with the desktop. While using the Internet, customers have downloaded 178 billion apps (2017). And not all apps are free of charge.
To buy those apps, users make in-app purchases. Statista predicts, they will amount to $71.7 billion in 2020. Three regions are leading in the in-app payments: Asia (5.9%), North America (5.8%), and Europe (5.0%)*.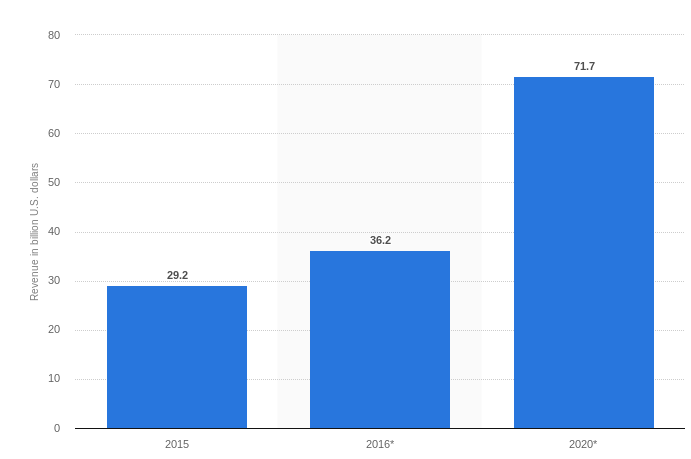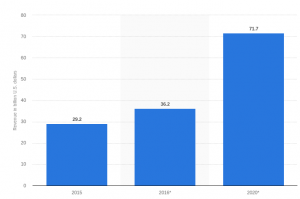 mobile app store revenues
As Statista puts it, after shopping in the online store, customers are likely to download a store's app for further usage. That leads us to the fact that shopping applications are the most popular ones.

most common app categories
To boost mobile payments, consider creating an app for your store or service. Taking into account the data we have provided, this solution can grow your revenue and attract new users. To make sure in-app payments are smooth and secure, you need to remember a couple of things.
Choose a trusted payment processor that is PCI DSS compliant and has chargeback & fraud prevention solutions.
The payment processor needs to have a selection of alternative payment methods** alongside traditional ones.
The PSP has to provide an in-app purchase API.
* The percentage from the total app users.
** Mobile payments belong to alternative payment methods.
2. Mobile wallets development
Just in case, mobile wallet refers to a virtual wallet that keeps the payment card information on the mobile device. This kind of wallet is secure, convenient, and fast. Users feel it. That is why they will spend $13,979 billion using m-wallets by 2022.
Moreover, Payments Cards&Mobile shares some impressive numbers. According to them, almost half of the active smartphone users who pay with mobile wallets are from China. European countries and the Americas have strong representation as well.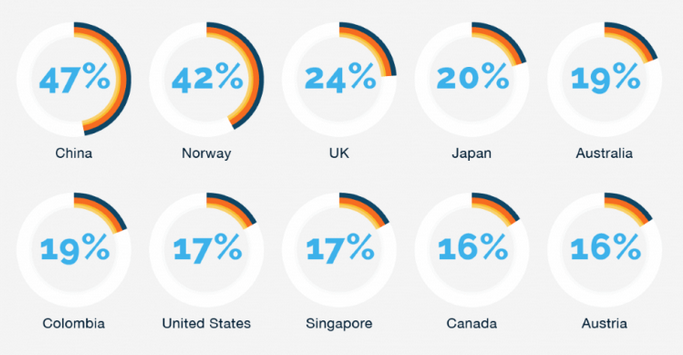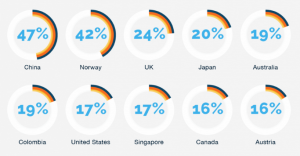 mobile wallets use by country
39% of customers who enjoy mobile payments use m-wallets as a checkout way. The number of mobile wallet users is increasing. In 2022, 55% more customers will embrace this payment method (compared to 2016). iPhone owners spend the most – $87 million in contrast to Samsung Pay ($34 million) and Android Pay ($24 million).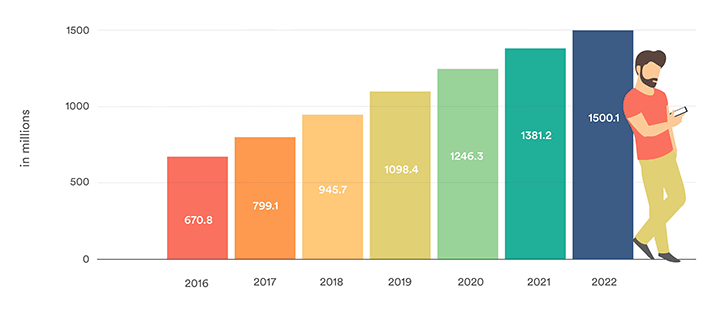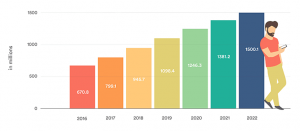 increase of mobile wallet use
As a business owner aiming for success provide a choice of the m-wallets among the rest of your payment methods. To do so, partner with a payment service provider that:
offers a choice of mobile wallets that are common in the region you work in,
has a vast acquiring bank network, to provide affordable rates.
3. Shopping through social networks
Not ready to create an app for your store? No worries. Thanks to Instagram introducing its checkout feature, you can sell through the social network. And this is an amazing growth opportunity as Instagram has 500 million active users daily.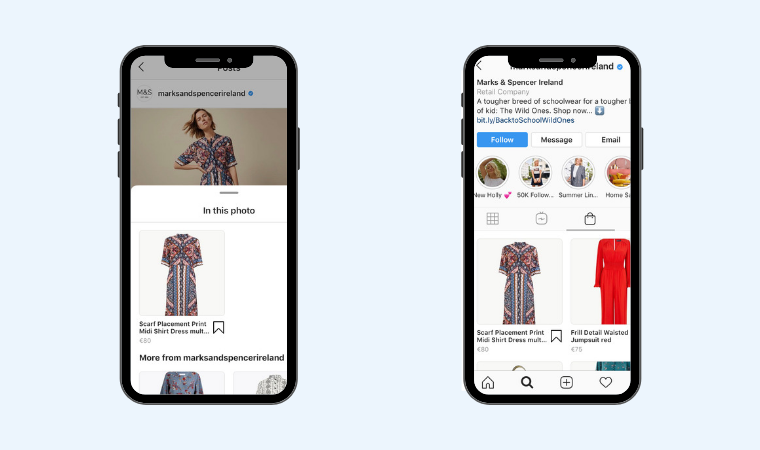 social media shopping
To convince you even more that Instagram is a way to go, take a look at the next stats.
80% of Insta users follow one or more brands,
70% of users search for a brand on Instagram,
60% of Instagram users get to know new products, collections, or services via this social media.
And now, get ready for the main stat. One-third of those who actively use Instagram, shop through this platform.
4. Opportunity to charge from a mobile account
Accept mobile payments through direct mobile billing option. That is another go-for option, as there are 5.11 billion active mobile users. As long as not all users pay with m-wallet or have Instagram, direct billing is a perfect fit for them.
You will charge the purchase amount from the client's mobile phone account. Your clients may enjoy this feature because it doesn't require creating a new account and is secure.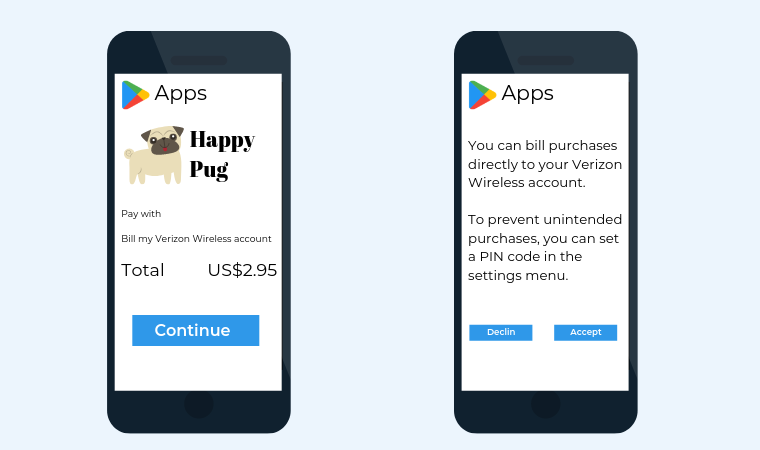 direct mobile (carrier) billing
To set up a mobile billing option on your side, make sure the payment service provider you partner with offers 2FA. 2FA stands for two-factor authentication. This feature takes care of the transaction's security. It will allow your client to enter one's PIN, followed by the one-time password.
Conclusions
Mobile payments today become the most widespread way to pay. 64% of mobile phone owners use them as the payment device. As a result, more and more merchants strive to provide an extensive choice of mobile payment options.
Benefits of mobile payments are undeniable: from enhanced security to speed, let your clients experience it all. PaySpacelv will cater to those alternative payment methods' needs. All you need to do is get started.