Adopting E-Payments Can Result in Impressive ROI
Mon 28 Sep 2015
We live and work in an increasingly digital economy. Indeed, for financial transactions, there is a clear movement away from traditional paper payments to electronic payments.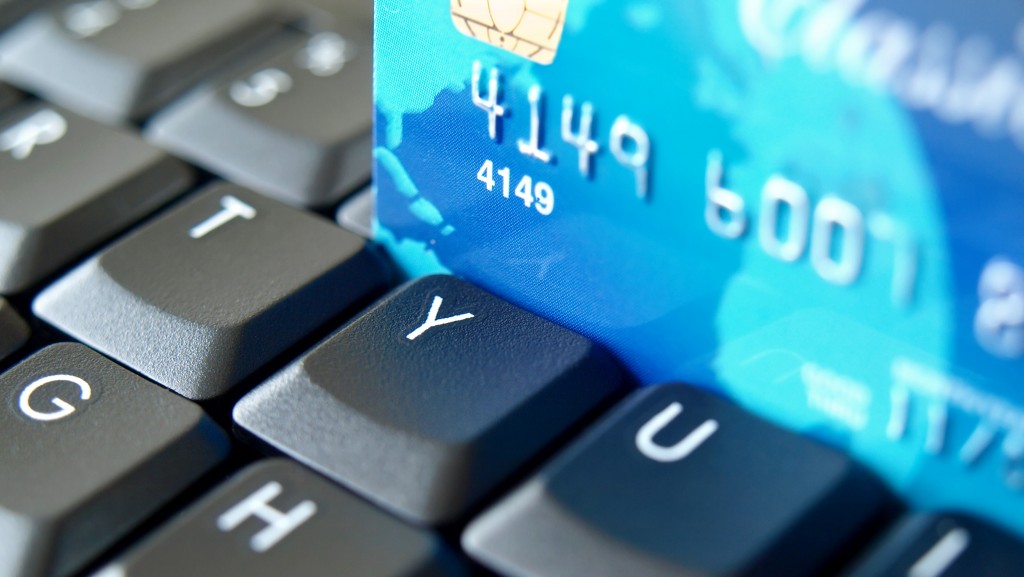 Key drivers for adopting e-payments include cost savings, simplified accounting reconciliations, stronger fraud controls, improved cash flow management and efficient funds utilization. In some cases, the prioritization of card-based payments also provides an opportunity to convert the accounts payable (AP) function into a profit center via the creation of a revenue stream from card-based incentives. The trend towards paperless also reflects the growing number of suppliers requesting e-payments, as well as the desire to comply with global payments standards such as ISO 20022 for electronic data interchange between financial institutions.
Retailer case study
A large retailer wanted to eliminate the majority of its supplier check payments in favor of electronic card and automated clearing house (ACH) payments. Key objectives were to reduce costs, take advantage of payment discounts and/or favorable terms offered by suppliers (where applicable), and improve cash flow management and forecasting capabilities. The retailer considered the scope, schedule and cost for an e-payments conversion project, including the use of internal staff resources and technology development requirements to collect, validate, and manage confidential supplier information. The retailer also sought proposals from its local bank and a number of third-party supplier enablement vendors.
Supplier enablement
A supplier enablement vendor was selected to lead the conversion project. The vendor's team of analysts first met with the retailer to better understand the type and frequency of supplier payments. The vendor reviewed the retailer's master vendor file to identify suppliers that were strong candidates for conversion to e-payments and that were likely to provide the greatest financial benefit from conversion. This review also determined that the retailer did not have sufficient in-house resources, capabilities, or technology to manage the supplier conversion.
Accordingly, to facilitate the enablement process, the vendor initiated a custom supplier education and outreach program over approximately six consecutive weeks that leveraged technology to aid the process. This engagement effort included email notifications, physical call center support, online resources to address frequently asked questions from vendors, and a secure website for enrollment where the supplier could activate an e-payment profile with relevant contact information, banking details, and remittance preferences.
Profile validation
After activation of each payment profile, the vendor then conducted a validation process to match the registered company with the retailer's supplier list. The purpose of this validation step was to ensure that the individual who activated the payment profile was properly authorized to share financial information and that the information was the property of the supplier.
In parallel, the vendor worked to configure the retailer's legacy enterprise resource planning (ERP) system (SAP) to create secure electronic payment files in the appropriate format for processing by the retailer's bank. Subsequently, each supplier's banking information was tested to ensure that payments would be properly transacted once e-payments were initiated.
File processing
The retailer's accounts payable system was leveraged to generate a single payment file (in TXT, CSV or XML format) which was subsequently uploaded to an e-payments platform via an automated Secure File Transfer Protocol (SFTP). Most standard enterprise resource management systems can be easily configured to enable this functionality. Payment files, including beneficiary and payment information, were periodically dropped into a secure folder and automatically uploaded for supplier validation and custom remittance pursuant to the criteria established in the supplier's payment profile.
Consolidated funding transactions were initiated via an ACH debit, which was subsequently used to reconcile against the retailer's AP sub-ledger. Where the payments were transacted in foreign currencies, a customized reconciliation file was generated to describe the exchange rate and funding amounts for each payment.
761 percent ROI
The results are truly impressive. Approximately 50 percent of the retailer's suppliers that were targeted for conversion were enabled for e-payments in less than 90 days. From a transactional volume perspective, this resulted in the conversion of 75 percent of total supplier check payments to e-payments.
The retailer recouped the cost of the e-payment conversion process in under three months and realized a 761 percent return on investment (ROI). Cost reductions were achieved through an 83 percent reduction in unit cost to initiate supplier payments, improved foreign exchange (forex) margins for international payments and reduction of payment processing and banking fees. The retailer also experienced increased control and visibility of cash flow. More importantly, this type of return on investment is not specific to the retail environment, with higher volumes of smaller transactions. Similar ROIs have also been achieved in large industrial and manufacturing operations.
The adoption of new payments technology is the clear path forward for progressive organizations. As the electronic payments standard ISO 20022 is implemented across the globe, it will become easier to convince suppliers, business partners, and senior management to shift from paper to e-payments. The benefits far outweigh the risks.