Top 7 Bitcoin Payment Gateways for High-Risk Business in 2020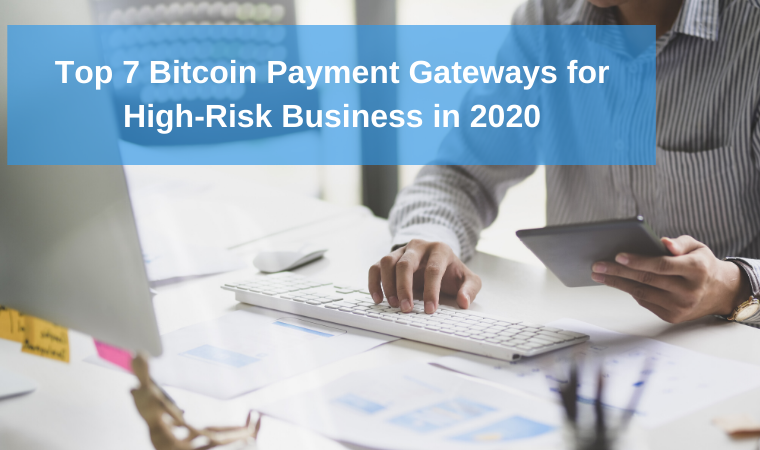 Why does one search for bitcoin payment gateways? The answer is obvious – to accept bitcoin on the website. For years, bitcoin stays one of the most searched cryptocurrencies, that shows inextinguishable interest in it. According to Statista, bitcoin held the first place in the cryptocurrency market cap. In late 2019 it became the second popular cryptocurrency (after Tether) with 53% of the market cap.
So, the cryptocurrency payment gateway allows accepting this highly popular currency. If you still think that only online casinos accept bitcoin, you are wrong. Online websites like Microsoft, CheapAir, Expedia, Gyft, Twitch, Namecheap, Benfica, and others let customers pay with it. And as you can see, the industries we've mentioned vary from travel to electronics or even sport.
And if you are ready to take your business to the new level, we would like to present to you the top bitcoin merchant services. With the payment service of such kind, you'll be able to support bitcoin payments. As an additional alternative payment method, bitcoin can help you amend conversion and attract more customers. Moreover, that sort of a payment processor is of vital importance for high-risk merchants.
Top seven bitcoin payment gateways in 2020
1. PaySpacelv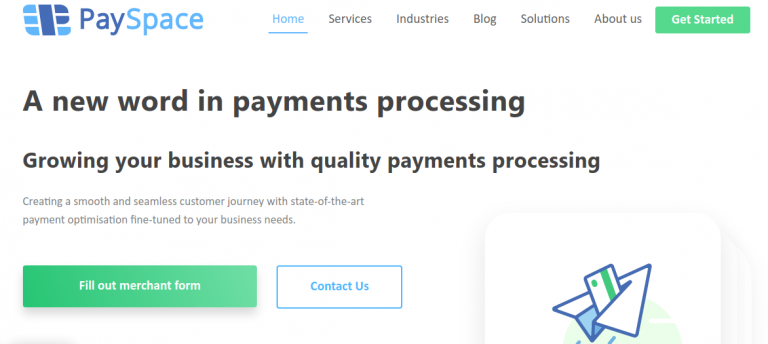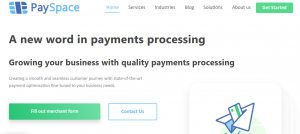 Payspacelv is a financial company from Latvia. It is a payment processor that specializes in services for high-risk merchants. So, one of the features it offers is a bitcoin payment gateway. Thanks to it, merchants can accept bitcoins on their websites.
PaySpacelv offers international coverage for its clients in virtue of 177 countries supported. Besides, it has its own modern fraud and chargeback prevention system to protect merchants from dishonest customers. The processor also provides advanced data analytics to help merchants learn more about customers' behavior. Alongside with bitcoin, sellers have a choice of other alternative payment methods to offer to their clients.
Coverage. Global.
Integration. HPP.
Settlement. Cryptocurrencies or Swift.
Payouts. Cryptocurrencies or euro to a bank account.
2. Bitpay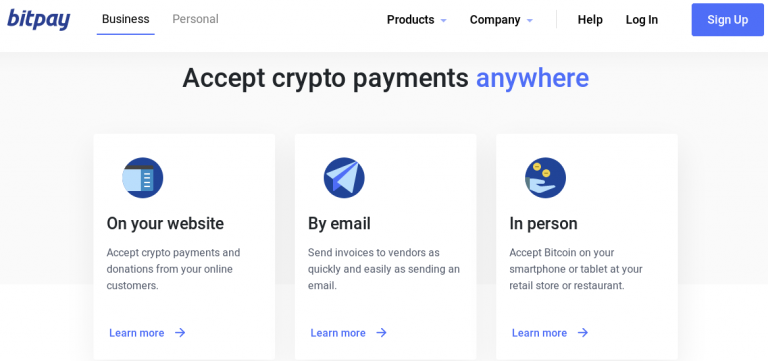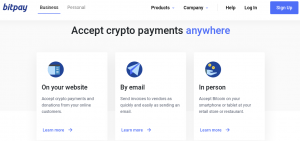 Bitpay is a financial technology company from the USA. It is a bitcoin payment processor that helps business owners from all over the world. The company uses a blockchain payment technology to let sellers receive and pay with bitcoin. The payment processor is cryptocurrency-driven.
Bitpay connects sellers and consumers internationally. The settlement process happens within 48 hours. Also, Bitpay lets merchants get settlements directly to their bank accounts. The company empowers sellers with extensive control over their money thanks to the international blockchain system. Bitpay offers easy and hassle-free processing for its merchants.
Coverage. Global.
Integration. HPP.
Settlement. FPS, SEPA, ACH, and other bank transfers to a bank account.
Payouts. EUR, USD, GBP, and more currencies.
3. Coinpayments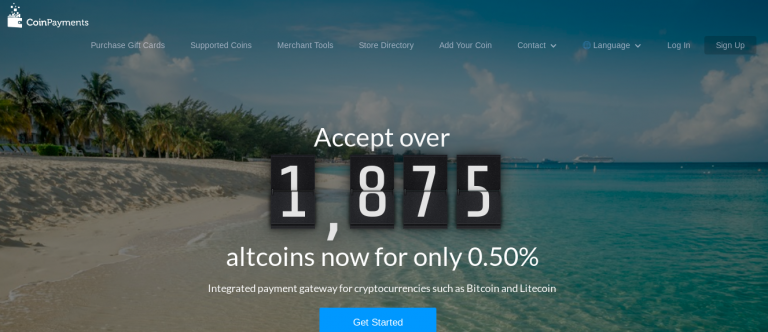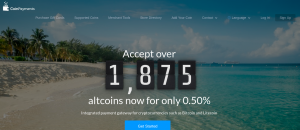 Coinpayments is a Cayman Islands registered financial company. That's one of bitcoin payment gateways, that offers its services globally. Alongside bitcoin, it lets merchants accept 1,875 other altcoins. Besides, Coinpayments allows users to buy gift cards and pay for them with bitcoin directly from the website.
Coinpayments employs GAP600 technology to make bitcoin payments easier and faster. Merchants have the benefit of using the shopping cart plugin. Also, there is an opportunity to use and customize the bitcoin payment button. With this payment service, sellers get access to the invoice builder and shopping cart buttons. Coinpayments provides payment gateway plugins for a variety of the webcarts.
Coverage. Global.
Integration. API and plugins.
Settlement. Lets merchants keep accepted bitcoins in the multi-currency wallet.
Payouts. Provides via third-party providers.
4. Ikajo International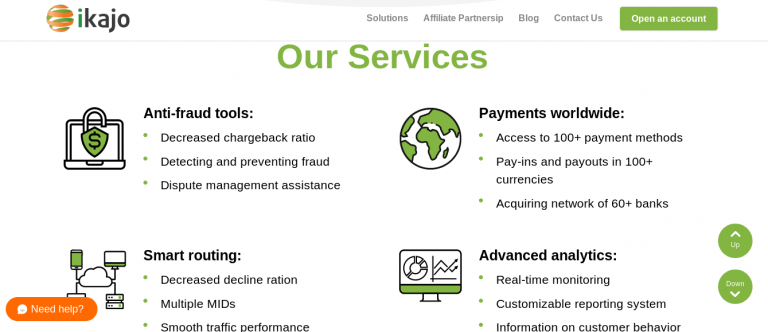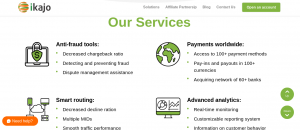 Ikajo International is a financial company from the Netherlands. It's a bitcoin payment processor that enables merchants to accept this alternative payment method. It provides its own payment gateway and modern fraud & chargeback protection tools alongside advanced analytics.
With Ikajo, you can easily integrate the payment gateway. The payment processor's team is dedicated to assisting in any question the seller might have. Apart from this, Ikajo works with several high-risk industries, like online gambling, online dating, etc.
Coverage. Global.
Integration. HPP.
Settlement. Swift or cryptocurrencies.
Payouts. In EUR or bitcoin.
5. B2BinPAY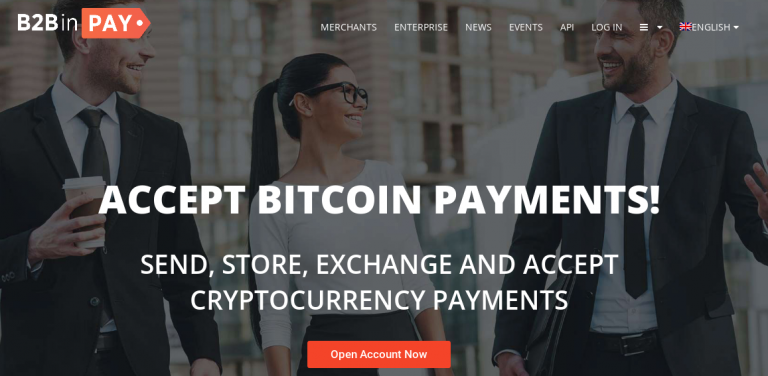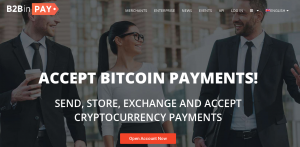 B2BinPAY is a financial company from Estonia. It offers bitcoin merchant services to small and large-scale enterprises. The company lets merchants accept cryptocurrency payments (including bitcoin) online. Moreover, B2BinPAY provides a crypto wallet for enterprises.
B2BinPAY offers its clients a convenient and mobile-friendly dashboard to monitor transactions. Furthermore, it has advanced reporting to deliver data to merchants in areal-time. The payment processor lets sellers accept bitcoin via various channels. B2BinPAY also lets merchants set 2-factor authentication for extended security measures.
Coverage. Global.
Integration. API and plugins.
Settlement. In FIAT to the bank account.
Payouts. EUR, USD, and other currencies.
6. CoinGate


CoinGate is a payment technology company from Lithuania. It offers a cryptocurrency payment gateway to merchants from all over the world. With it, sellers can easily accept bitcoin on their websites. It provides a variety of integration types to make it comfortable for business owners.
CoinGate is among the bitcoin payment gateways that offer connection to the major eCommerce platforms. Indeed, CoinGate offers three types of purchase buttons to integrate on the website's payment page. The company does everything to ease the process of accepting payments in cryptocurrency and make this payment method more popular.
Coverage. Global.
Integration. API and plugins.
Settlement. In FIAT to the bank account.
Payouts. Bitcoin, EUR, or USD.
7. GoUrl.io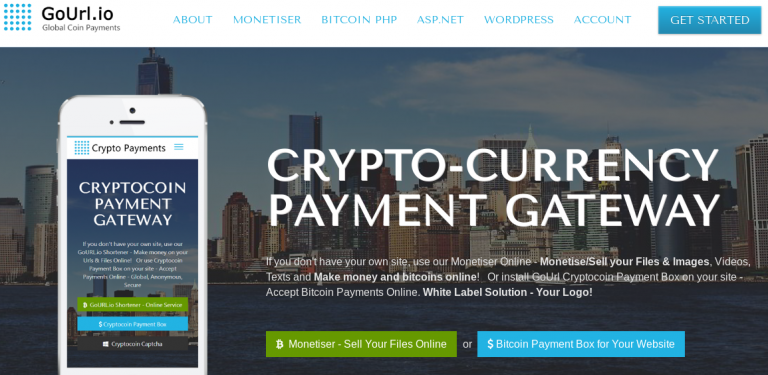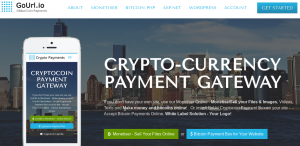 GoUrl.io is a financial company from Dominica. It's a payment gateway provider that offers services to meet the global needs of its clients. It offers a friendly-user experience to its merchants based on an alternative to traditional gateway technology. The payment goes without redirecting to the external pages.
To provide extra security, GoUrl.io doesn't keep merchants' bitcoins on its servers. It sends the payments to the crypto-wallets, the sellers use. This company caters to the needs of merchants from various industries. Besides, GoUrl.io provides open-source software. Thanks to the tutorial new to bitcoin payments, merchants can establish and maintain everything hassle-free.
Coverage. Global.
Integration. API and plugins.
Settlement. Merchants' crypto-wallet.
Payouts. EUR, USD, and so on.
You might also like: How to accept Litecoin payments on your site in 2020
Top 7 bitcoin payment gateways comparison
| | | | | |
| --- | --- | --- | --- | --- |
| | Coverage | Integration | Settlement | Payouts |
| PaySpacelv | global | HPP | Swift/crypto | EUR/crypto |
| Bitpay | global | HPP | FPS, SEPA, ACH | EUR/USD/GBP |
| Coinpayments | global | API&plugins | multi-currency wallet | Fiat via 3rd party |
| GoUrl.io | global | API&plugins | crypto-wallet | EUR/USD |
| B2BinPAY | global | API&plugins | Bank account | EUR/USD/etc. |
| Coingate | global | API&plugins | Bank account | bitcoin/EUR/USD |
| Ikajo | global | HPP | Swift/crypto | EUR/crypto |
Conclusions
Nowadays, the choice of payment gateway providers is huge. It won't be too hard to find a cryptocurrency payment gateway as well. Thanks to this list, you can pick a payment gateway based on its services and your needs.
As bitcoin's main benefit is chargeback absence, it's rather popular among high-risk merchants.
Yet, though offering bitcoin is a worthy idea, merchants have to offer it alongside other payment methods. To make this possible, choose payment processors like PaySpacelv. It will support not only your needs in accepting bitcoin but also other essential requirements. So, you'll be able to suggest your customers pay with credit cards or popular local payment options. Moreover, high-risk business is what PaySpacelv specializes in.
You are always welcome to open a merchant account to start receiving the top-notch payment services.