Multichannel vs Omnichannel Payments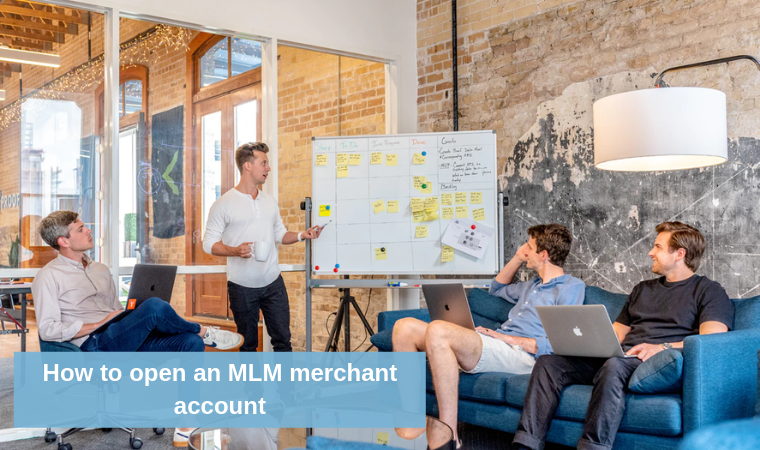 Multichannel payments do not guarantee success anymore. Both online and in-store shopping are now demanding a fresh approach. Merchants have no choice but to face the changes and embrace new technologies. Check out this article to learn the difference between multichannel and omnichannel payments to start selling more. 
Why is there a growing demand for omnichannel payments?
The shift, in its roots, has been triggered by changing digital behavior. According to the EY survey, 88% of Australians own a smartphone. About 35% conduct online research while shopping at a brick-and-mortar store. But that`s not all. Almost 40% of consumers admitted walking away from the store that has a poor digital performance. 
As the consumer's behavior changes, so do the selling ways. Offering clients to buy "at any time, from anywhere" is definitely great. However, it is not enough for today. Providing consumers with a seamless path to buy with omnichannel payments is a new black of 2019. 
What is the difference between multichannel and omnichannel payments?
Multichannel payments are all about offering digital ways of buying. Imagine a grandma who sells kneaded sweaters from home. If only she launches an e-commerce website/ FB/ Instagram shop/ Amazon or any other marketplace with her products, she is offering multichannel payments. That's pretty easy, right?
Omnichannel, at the same time, is about creating cohesion between payment acceptance channels and placing payment touch-points across eCommerce websites, mobile apps, and brick-and-mortar stores. While the prefix "Multi" is derived from a Latin word "many", the "Omni" part goes for "all". By the way, check out 7 high-end eCommerce trends for 2020 to upgrade your multichannel performance. 
How do omnichannel payments work?
Picture a client who walks into a perfume store. The shopping assistant comes over for a consultation. Thanks to face-recognition technology, he already knows that the client has been in the store before. Moreover, he offers personal recommendations on a hand-held device. All the new suggestions are based on the client's preceding transactions. 
What common problems can omnichannel payments solve?
Not only omnichannel  benefits your revenue but is also upgrading customers shopping experience:
The lack of product needed.

  In case the product customer wants isn't in stock, the shopping assistant immediately places an eCommerce order. Then he accepts the payment in-store. 

Product return.

If a client is not satisfied with a purchase, he reaches out to the brand via FB messenger. Customer support offers her

various return options

. From coming to the nearest brand store to dropping it off at the closest partner store or even shipping the product back, the options are suitable for any type of client. When the product is returned, the

refund is lodged into the client's account easily

.
The benefits of omnichannel payments
The latest report revealed that 67% of customers are likely to start their shopping journey on one device but finish on another. By exhibiting such shopping behavior, consumers expect similar shopping experiences across all the channels. According to that same response, omnichannel shoppers spend up to 300% more than those who use a single channel.
Creating a plethora of touchpoints is the core idea of the omnichannel strategy. Such an approach allows businesses to build a better connection with clients. It also helps to accumulate more data so as to lately improve customer's interaction with a brand. 
Implementing omnichannel payments potentially leads to ROI-centric benefits. It is expected to increase an average cart value as well as to boost sign-ups for subscription services. Last but not least, using omnichannel payments strengthens customer's loyalty and betters a brand's reputation. 
How to switch from multichannel to omnichannel payments?
Merchants who already use multichannel payments can adopt an omnichannel strategy to increase further performance. The main goal is to create unity between current payment acceptance channels. While the entire implementation strategy needs individual research, there are some key points to adopt first:
Optimize back-office workflow.

Create a solid CRM system. It is a must for optimizing your back-office workflow. Delivering individual shopping experiences and

strengthening security

is essential as well.

Understand your customers.

The psychology behind buying can not be underestimated. Just like to hunt a beaver you have to know his daily routine, you examine your clients' patterns to help them buy. Thanks to rapid digital growth, you have all the data you can dream of. Use the gathering intelligence to offer relevant promotions, sales, and loyalty programs. 

Create omnipresent shopping carts.

Doesn't matter how the customer logs in, the ubiquitous shopping carts are the key to success. From mobile apps to in-store kiosks, omnipresent shopping carts ensure unhindered customer's journeys. 

Extend POS. 

Offering a single fixed point of sale is an outdated approach. Ensure the presence of multiple payment options. Allow customers to pay in-store, online, in-app, via-wearables, e.g. 

Take care of security. All the transactions have to be fast, easy and, most important, secure. You don't want scammers to destroy your reputation. Ensure that the PSP of your choice has a PCI DSS certificate as well as a fraud and chargeback prevention system

. 
Running your sales channels in isolation remains profitable. However, the time is ripe to embrace new technologies. Tying your sales channel up simplifies the customer's journey and increases sales. Contact us to get a free consultation on implementing omnichannel payments in your business routine.